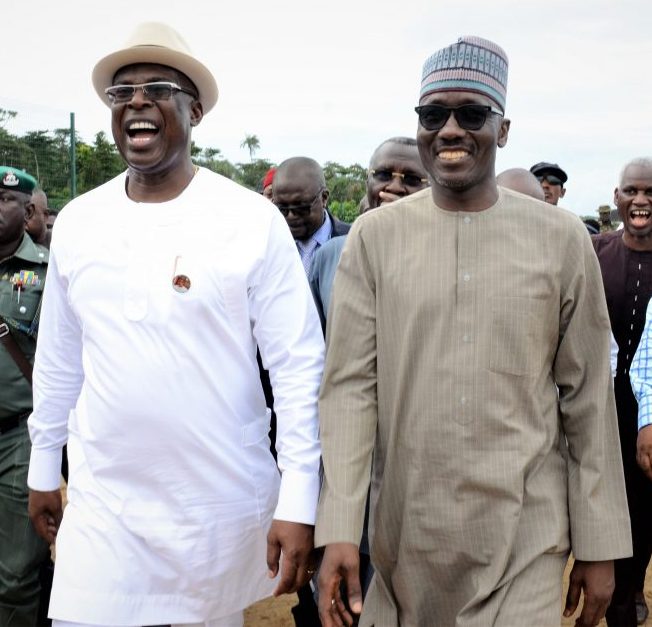 OpeOluwani Akintayo
Lagos — Timipre Sylvia, Group Managing Director of Nigeria's state-owned company, the NNPC has sounded an alarm over resurgence of petroleum smuggling across the country's borders.
He sounded the warning during an interview with online platform, Premium Times as he talked about his mandates at the helms of affairs and how deregulation and removal of subsidy can impact the country's downstream sector.
According to him, although smuggling across borders had been nib in the bud, however, the menace could be on its way back with deregulation and removal of subsidy.
"We started by stopping products smuggling across our borders. But, with deregulation and removal of subsidy, I foresee a situation where we might be encouraging the development of markets even outside our borders. Now, NNPC is no longer bearing the burden of subsidy payment."
On being able to eliminate completely losses from the terminals. He said about 60 to 100,000 barrels are still being lost from the pipeline system.
"What we discovered was that when barging permits were given to companies to barge their crude oil, instead of through the pipelines, we realised that no losses were recorded. But, barging is much more expensive and has its own problems. There are too many layers involved. So, it is not sustainable".
On the completion of the gas flares commercialisation programme, he said this is progressing steadily.
"The bidders' conference was held and 200 companies were pre-qualified to participate in the commercial bid. The response was very encouraging. So far, the government has released about 45 gas sites. These companies were expected to visit the sites for assessment. But, again with COVID-19, the companies have not been able to inspect the sites", he said.
"I believe as soon as the lockdown is eased off, we will progress very fast with that process. Some companies were supposed to have taken final investment decisions on their projects in June. But, because of COVID-19, they were not able to travel to Nigeria".
"We are still waiting for them between now and June when we expect everything will relax, and they will be able to come. Then, we might be able to begin to see some FIDs taken by some investors under the gas flares commercialisation project".
He explained that the cost of crude oil production is a major challenge.
"This is a big problem for the industry because it is not sustainable to have a situation where our average cost per barrel is around $30 per barrel. COVID 19 has taught everybody that we cannot continue like this".
"NNPC is doing very well in this regard. They are looking deeper into the budgets of operating companies. Before now, NAPIMS (National Petroleum Investment Management Services) had completely abdicated its responsibility of auditing the cost of production with the joint venture companies and became the contracting agency. But, under the current leadership of the GMD (Group Managing Director), NAPIMS is now deeply more to its responsibility. And we are beginning to see a lot more compliance in the area of auditing of the accounts of the JVCs".
He said the contracting cycle was also a big problem, adding that the long contracting cycle led to higher costs of projects and by extension, higher cost per barrel.
"But, now our regulatory agencies and bodies are living up to their billing by shortening approvals and contracting cycles, as a result, bringing down the cost of projects. We will begin to see soon a reduction in the cost per barrel. NCDMB (Nigerian Content Development Monitoring Board), NNPC, DPR is involved very largely in this", he said.