13 October 2014, News Wires – Workers at the Dampier supply base are set to strike after ongoing negotiations between Mermaid Marine Australia (MMA) and the Maritime Union of Australia (MUA) failed to come to an agreement.
The company announced workers covered by an enterprise agreement with the MUA are set to stage five, 24-hour stoppages starting on Wednesday.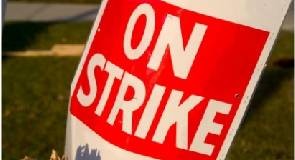 MMA and the MUA have been in negotiations for up to 65 of the employees at the supply base for months regarding wages and conditions and long-term employment security.
MMA said the actions would not affect slipway or vessel operations, or any international operations.
A number of strategies are set to be implemented to mitigate the proposed strike action.
This is not the first time strike action has been threatened by the workers, with an attempt in August falling by the wayside.
Strike action was supposed to start on 1 August and continue for 10 days. The union withdrew the notice of intention to take protected industrial action just before the strike was set to begin.
The MUA gave notice last week that the 65 stevedores would be taking legal protected action at the wharf.
"The union had previously called off planned protected action, believing that negotiations would reach a positive outcome," the union said in a release.
"However, the company's insistence that workers accept a cut in wages was unacceptable."
MUA Western Australian branch assistant secretary Doug Heath said it was unfair for a company like MMA to be asking staff to take a cut.
"Last financial year, Mermaid Marine made a $54 million profit and they have an obligation to ensure their workers share in their success,"Heath said.
"The MUA understands the need to be responsible and our wage claim would result in the wages of our members remaining the same, in real terms, over the life of the new agreement.
Heath said MMA was also intent on keeping workers up at the base longer by changing work days.
"Mermaid Marine wants to reduce the length of our members' shifts from 10 hours to 8.5 hours, meaning they will have to work an extra day per swing to achieve the same take home pay."
– Upstream