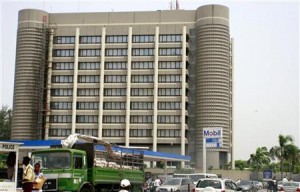 Innocent Anaba
21 May 2012, Sweetcrude, LAGOS – The Court of Appeal, Lagos, weekend, dismissed the appeal by Mobil Oil Nigeria Limited against the judgment of a Lagos High Court, Badagry, which ordered it (Mobil) to pay N29.3 million to an oil dealer, Otunba Adisa Osiefa, for negligence and breach of contract.
Osiefa, at the lower court, had alleged that the oil firm breached a reseller agreement entered into by parties in 1987.
The lower court, in its judgment by Justice Ebenezer Adebajo, held that the reseller's agreement between the claimant and Mobil was still subsisting, adding that the defendant acted negligently in breaching the agreement between the parties.
Mobil had appealed against same, but the appeal was struck out for want of diligent prosecution and failure to transmit records of appeal.
After the matter was struck out, Mobil brought a fresh application for same to be relisted.
The appellate court in its judgment by presiding judge, Justice Helen Ogunwumiju, held that the motion to relist the appeal was "unmeritorious", and therefore, dismissed the appeal.