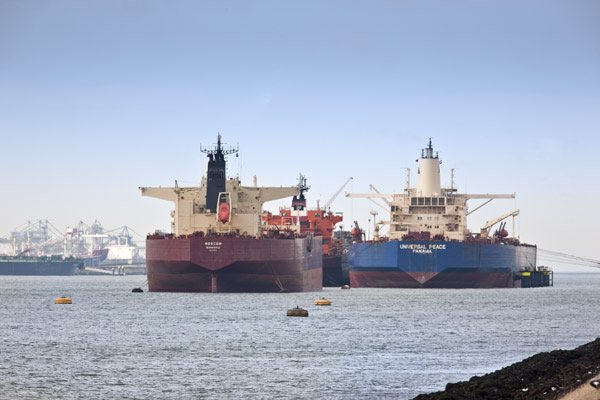 Matthew Asabor
Lagos — The Major Oil Marketers Association of Nigeria, MOMAN, has called for full price liberalisation of Premium Motor Spirit, PMS, popularly called petrol, contrary to price modulation.
In a press statement sent to SweetcrudeReports, the Chairman, MOMAN, Tunji Oyebanji stated that, announcing full price deregulation would bring about long term stability in the downstream sector.
Oyebanji said, it is pertinent for the association to declare its position on the issue being an umbrella body of oil marketers in the country.
The MOMAN boss said, price liberalisation would give effect to existing legislation, and enable it to set prices in line with the market realities through the Petroleum Products Pricing Regulatory Agency, PPPRA, as provided in its Act.
He stressed that, it is an obvious risk that the country has never been able to increase pump prices under this law, thereby leading to high and unsustainable subsidies and depriving other key sectors of the economy of necessary funds.
Oyebanji emphasised that, coronavirus ravaging the world , which Nigeria is not an exception, demand the country attention to the health sector and the economy as a whole, he added that 'a fundamental and radical change in legislation is necessary'.
"The government had always been unable to increase pump prices for socio-political reasons when crude oil prices go up, leading to high subsidies and the only solution is to remove the power of the government to determine fuel pump prices altogether by law.
"Purchase costs and open market sales prices should not be fixed, but monitored against anti-competitive and anti-trust abuses by the already established competition commission and subject to its clearly stated rules and regulations' he stated.
He reiterated that, there is no country or economy where governments do not have the power to influence prices and Nigeria is no different with respect to any other commodity or product.
He said that, the challenge is that the government has retained for itself by law the power and the responsibility to fix pump prices of PMS and this puts it under so much pressure and also costs the country so much in terms of subsidies when it cannot increase prices when the need calls for it.
Oyebanji said, It makes sense for the government to relieve itself of this obligation now the crude prices are low and resort to influencing prices, instead of using the same tools it does for any other commodity or item on the market."
'The market should determine the price, and there should be a level playing field where everybody should have access to foreign exchange in order to be able to import and sell petrol at a pump price, taking its landing and distribution costs into consideration' he averred.
He said, MOMAN support the move of the Nigerian National Petroleum Corporation, NNPC, Group Managing Director, Malam Mele Kyari, which stated that under recovery is now a by gone.
According to him, the development will bring about free market competition where equal access to foreign exchange at competitive rates to all market players will be guaranteed and also the discontinuation of the Direct Sales and Direct Purchase, DSDP, programme and all foreign exchange proceeds from all sales of crude shoulders being paid into the same pool for importers to access foreign exchange at the same rate.
'Fuel import will however enjoy priority access in the allocation of foreign exchange, through a transparent auditable and audited process of open bidding' he said.