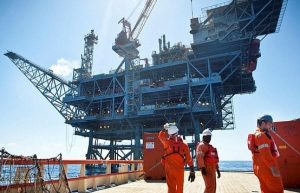 Oslo — Norwegian oil and gas drilling rig workers warned on Friday of potential strike action next week as unions and employers prepared to negotiate over wages, although any labour conflict was still unlikely to affect oil and gas output.
The Safe union said 637 of its members working on drilling rigs and other installations will go on a strike unless a wage deal is found by a June 29 deadline, joining 913 members of Industri Energi who had also warned of a strike.
In addition, 94 member of the DSO union could also go on strike, bringing the total to 1,644 workers altogether.
Strike action by drilling workers does not normally affect the output of oil and gas in the short run but could have a greater impact in the longer term as expansion projects and the start-up of new fields could be delayed.
Talks between the Norwegian Shipowners' Association (NSA) and the Safe, Industri Energi and DSO labour unions involving about 7,500 drilling workers broke down on May 24, and a state-appointed mediator will seek to avert the outbreak of a strike.
Norwegian petroleum production workers, who are directly employed by companies such as Equinor and Conoco Phillips, reached a wage agreement last month, preventing strikes at major oil and gas fields.
Reporting by Terje Solsvik; editing by Nora Buli – Reuters
Follow us on twitter