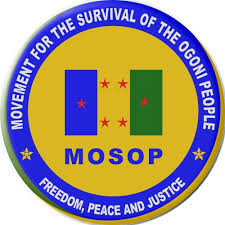 Mkpoikana Udoma
Port Harcourt — The Movement for the Survival of the Ogoni People, MOSOP, has denied receiving a compensation sum of $300million from the Nigerian National Petroleum Company Ltd, NNPCL to facilitate resumption of oil production activities in Ogoniland.
To this end, MOSOP has cautioned NNPC Ltd to desist from inciting fresh conflicts in Ogoni, with the rumoured payment of some monies into the bank accounts of some individuals for oil extraction in the Ogoni area.
President of MOSOP, Mr. Fegalo Nsuke, who denied the rumour, explained that even the Ogoni clean-up does not make any provision for compensation of individuals and charged the management of NNPCL to clarify the impasse in order to avert another round of chaos in Ogoni.
Nsuke warned that any attempt by NNPC Limited to forcefully resume oil production in Ogoni by sponsoring some individuals and politicians in the area, will be resisted by the people.
He said, "MOSOP wishes to call on NNPC Limited to desist from inciting fresh conflicts in Ogoni. The call has become necessary following rumours that some monies had been paid by the NNPC Limited into the accounts of some private individuals to facilitate oil production in the Ogoni area.
"We have contacted all our allies and affiliates globally and confirmed that no monies have been approved by any agency or government for compensation to the Ogoni people at this time. We can also state that to the best of our knowledge, no monies have been paid to any individuals on behalf of the Ogoni people amounting to the tune of $300 million.
"We do know that the Ogoni cleanup funds have been severely looted in excess of $200 million and these loots end up in people's pockets but in respect of compensation, MOSOP wants to state that to the best of our knowledge, the current fraudulent cleanup has not made any provision for compensation.
"MOSOP wishes to reemphasize the need for the NNPC Limited to clarify these rumours while we urge the Ogoni people, particularly, the youths, to disregard rumours which clearly are designed to cause crises against some unnamed individuals and incite an unprecedented crisis to justify another military crackdown in Ogoni.
"We want to warn every Ogoni that anyone who makes unfounded allegations to incite the people against themselves or certain individuals is an enemy of Ogoni, and we will strongly urge Ogoni youths not to fall for this very deadly weapon set by enemies.
"Keeping in mind that the enemies including the Shell Petroleum Development Company of Nigeria Limited have always used divide and conquer tactics in their attempts to break us, we will emphasize that incitements against individuals would suggest a hidden plan to cause crises in Ogoni and unleash another military crackdown to eliminate more civil rights actors in Ogoni.
"We wish to remind you all that this is not the first attempt of the NNPC Limited to force its way into Ogoni and information engineering combined with shameless propaganda should not be something the Ogoni people will fall for.
"MOSOP is at the moment primarily committed to pursue the establishment of the Ogoni Development Authority as an acceptable proposal to resolve the Ogoni issues. We are also pursuing the decriminalization of the nine Ogonis executed by the Nigerian government on November 10, 1995, and will not be distracted by cheap blackmails that are clearly intended to kill the Ogoni people."