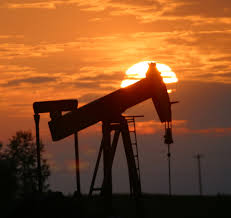 16 May 2014, Lagos – Group Managing Director of Nestoil Group, Dr. Ernest Azudialu-Obiejesi, has said that most international oil companies in the country have not fully adjusted to the local content law, put in place by the Federal Government to develop local capacity in the oil and gas sector.
Obiejesi, who spoke at the just concluded Offshore Technology Conference, OTC, in Huston, the United States of America, said there was need for government to fully implement the law to make it more beneficial to local companies.
He said: "We are one of the beneficiaries of the Local Content Act, but unfortunately most of the international oil companies have not re-adjusted or adapted to the law. Outside that, it is a very good law. It has started gathering momentum and I will tell you that we benefitted from it and are still benefiting.
"I still see the law as something that will help majority of Nigerian companies, if it is implemented to the letter. Government needs to enforce it; it has to be a policy. If you go against the law, you go to jail or you lose your licence. That is the only way companies will adhere strictly to it. Once they do so, Nigerian companies will grow, because it is a very good policy."
On the Petroleum Industry Bill, PIB, the Nestoil boss noted that the bill should have become law by now but for politics being played with it by some stakeholders. He said that there will soon by light at the end of the tunnel, following efforts by legislators, executive and operators working tirelessly to see its passage.
"Whether you do politics with it or not, PIB must be passed. There must be a frame-work written out, under which oil investment can happen in Nigeria. One of the major problems we have in Nigeria is that most people who want to invest in the oil business are not told how they are to take their money out.
"You want somebody to come and invest, but there is no enabling law or policy that will allow the person take out his investment after some years. So, the law has to be approved and it has to help the oil and gas business to grow and create employment and contribute to the economy."
On gas flaring, he said most companies were complying with the law prohibiting the practice, but noted that if past governments had implemented the policy before now, it would have ended.
– Vanguard