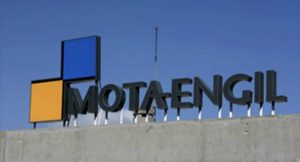 Vincent Toriitseju
Lagos — The Nigerian construction sector has received a boost as Mota-Engil Nigeria Limited has taken delivery of heavy-duty construction equipment worth over N151billion (about $200 million).
The equipment which berthed at the terminal 'C' in Lagos Ports during the week has been described as an added value to the construction just as industry watchers say is Mota-Engil's already has impressive inventory.
Speaking to journalists while taking delivery of the equipment in Lagos, the company's Logistics Manager, Mr. Nuno Colaço said this latest acquisition is a strategic investment for the present and for the future.
He said further that this project is not only a landmark for the development of the railway infrastructure in Nigeria but also for the whole of West Africa.
Similarly, the Customs Controller of Tin Can Island Command, Mr. Adekunle Oloyede said that lately here has been a decrease of cargo through put at the ports and expressed his delight at the sheer size of the Mota-Engil import, saying it is evidence that the Nigerian economy is on the rebound. MOTA-ENGIL had also, last month, taken delivery of some equipment which were dispatched to their various project sites.
Some of the latest arrivals includes Wheel loaders, Backhoe Loaders, Crawler Excavators medium lift Crawler Excavators, heavy lift Truck Mounted Concrete Pumps, Concrete Mixer trucks, Tele-handlers, Motor Graders Vibratory Soil Compactors, Pneumatic Rollers Mobile Cranes, Tipper Trucks, Dumper semi-trailer Trucks, Articulated Dumper Trucks, Wheel Excavators Bulldozers, Front End Excavators Pavers, Tower Cranes Crushing Central Plants, Concrete Batching Plants, Sleeper factory among others.
Some of the many projects in Nigeria, Mota- Engil is constructing includes the $1.959 billion Kano-Maradi Standard Gauge Railway lines, the Sagamu-Benin expressway, the Lagos-Badagry expressway and is the reserved bidder for the 4th Mainland bridge in Lagos.
In 2018 Shoreline Group, the Nigerian energy and industrial conglomerate founded by Kola Karim, partnered with Mota-Engil, a publicly listed Portuguese construction company, to establish Mota-Engil Nigeria. Rated by Deloitte as one of the top 100 construction companies in the world, Mota-Engil currently operate in 28 countries in Africa, Europe and Latin America.
Follow us on twitter