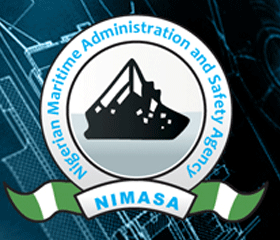 Vincent Toritseju
Lagos — THE Maritime Workers Union of Nigeria, MWUN, the Chartered Institute of Transport Administration in Nigeria, CIOTA, and the Nigerian Merchant Navy Officers and Water Transport Senior Staff Association have demanded for seats on the Board of the Nigerian Maritime Administration and Safety Agency, NIMASA.
The various groups arrived at the decision at the just concluded public hearing to repeal the NIMASA Act so that these stakeholders could be part of the decision and policy making processes and procedures in the maritime industry.
Speaking at a meeting held in Abuja previous week, legal consultant to the groups, Barr. Osuala Nwagbara, said the three organizations ought to be on the Board of NIMASA since they have the largest membership in the industry.
According to Nwagbara, the MWUN membership is above 20,000 within the Maritime industry in Nigeria, therefore any decision made will affect them directly or indirectly.
He said: "Therefore it becomes imperative that they be accorded the right of representation in the agency's board for the purpose of inclusiveness in the administration of the maritime industry particularly on labour related matters affecting seafarers and dockworkers.
"The maritime workers' representatives and executives have the opportunity to interact with their members and be able to see their needs, interest and or problems which they shall invariably communicate to the agency whenever they attend Board meeting especially when such decisions relate to labour.
"They are the ones who see, who know, who feel their pains and should be at the vantage position to relate on how best such decision or policy can be carried out and or affect their interest.
"Moreso Nigeria is a member of the International Labour Organization, ILO, and has ratified many ILO Conventions which were based on the ILO principle of Tripartite Consultation.''
Follow us on twitter