Oscarline Onwuemenyi 25 May 2016, Sweetcrude, Abuja – The Federal Government has stated that at the new pump price of N145 per litre, Nigeria remains one of the cheapest fuel markets in the world, even as said the estimated 'true' cost of PMS was valued to be N243.05 per litre.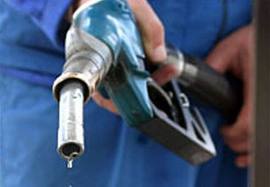 In a document obtained by our correspondent last night, the government explained that before arriving at the new price regime, a comprehensive study of the costs of importation was undertaken.
It noted that "Even with the new price regime, Nigeria would remain one of the cheapest fuel markets in Africa and this could even be lower once competition takes effect".
According to the document, "The estimated 'true' cost of PMS was valued to be N243.05 per litre. This is factoring the estimated average time spent to obtain PMS at the official
price (86.50NGN), the estimated hourly wage of the average Nigerian, the average price of PMS on the black market and the estimated average volume bought per visit to the filling stations and also factoring in the frequency Nigerians source PMS from the different markets."
The government noted that unavailability of forex and inability to open letter of credit has forced marketers to stop product importation and imposed over 90% supply on Nigerian National Petroleum Corporation, NNPC, since October 2015 in contrast to the past where NNPC supplies less than 48% of the national requirement.
"The NNPC does not have the resources for and is not designed to meet this increase in supply resulted in the current fuel situation across the country. NNPC has continued to utilise crude oil volumes outside the 445,000 barrels/day thereby creating major funding and remittance gaps into the Federation account," it stated.
It added that "There is no provision for subsidy in 2016 Appropriation. As at today, the current PMS price of N86.50 gives an estimated subsidy claim of N13.7 per litre which translates to ~N16.4 billion monthly. There is no funding nor appropriation to cover this."
The document noted that, "Renewed insurgency and pipeline vandalism in the Niger Delta has drastically reduced national crude oil production to 1.65 million barrels per day as at today against 2.2 million barrels per day planned in the 2016 budget, further reducing income to Federation account and also affecting crude volumes for PMS conversion and impacting FG forex earnings resulting in Nigerians paying more for the product".
Meanwhile, the document stressed that the new price regime "Permanently eliminates subsidy payments (~N1trillion in 2015, ~16.5billion April – to date). It will ensure 100% FAAC payment on allocated 445,000 b/d and potential additional revenue stream which can be tailored towards palliatives."
It added that "The new price regime will effectively solve fuel scarcity crisis by ensuring availability of products at all locations in the country; ensure market stability and improves fuel supply situation through private sector participation. It will reduce hoarding, smuggling and diversion substantially and stabilise price at the actual product price.
"It encourages investments in both refineries and retails (potential $2 -3 Bn in 2016); Stabilises economic fundamentals and allows access to Development loans etc; creates labour market stability (will potentially create additional 200,000 jobs through new investments and prevent potential loss of nearly 400,000 jobs in existing investments).
"Furthermore, it provides government more revenue to address social and infrastructural needs of the country."