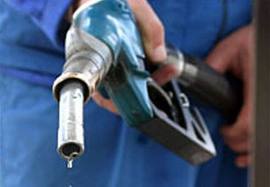 OpeOluwani Akintayo
12 December 2018, Sweetcrude, Lagos — Oil marketers are to get the Federal Government's N348 billion part-payment for the long outstanding N800 billion fuel subsidy debt on Friday.
The government and marketers reached agreement on the part-payment at the weekend to avert the threat of strike by the oil marketers.
In a statement obtained by SweetcrudeReports, the Depots and Petroleum Products Marketers Association, DAPPMA, said the money would be paid on Friday, after which it expects the remaining part of the debt to be paid by next week.
"We expect an agreement within the week on the payment of the entire N800 billion. However, we look forward to receiving the first tranche by Friday, 14th Dec. 2018, and then the full cash amount already approved by the Federal Executive Council in June 2017," Executive Secretary of DAPPMA, Olufemi Adewole, said in the statement.
The group explained that its aim in issuing the government a strike ultimatum was "to get these funds out from Federal Government's coffers back into the banking system and to curtail wastage of public funds to pay interest to commercial banks".
DAPPMA said Nigerians should rest assured that in so far as the government fulfils its promise of paying the outstanding debt, "We in DAPPMA shall reciprocate the gesture, ensuring fuel availability nationwide".
The group had on Monday announced the suspension of its planned strike for five days, starting from same day (Monday).
The NNPC on Saturday, disclosed that the government had agreed to pay oil marketers N236 billion – the first tranche of the outstanding N348 billion subsidy claims, with an accrued interest of N452 billion.