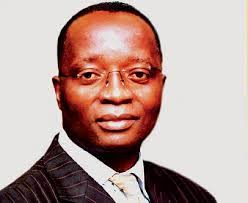 31 August 2012, Sweetcrude, CALABAR – THE National Insurance Commission, NAICOM, Thursday, appealed to insurance operators in Nigeria to develop micro insurance with a view of developing insurance market at the grass roots.
Mr Fola Daniel, Commissioner for Insurance and NAICOM chief executive officer made this call in Calabar, Cross River State, at a seminar organised for insurance journalists with the theme "Making Insurance Work for All: The Microinsurance Initiatives".
Maintaing that the commission had put in place a draft guideline for micro insurance business, he said the draft is being exposed to the industry, experts and other stakeholders for inputs and contributions before the final release to the industry.
Daniel stated that the commission developed a guideline for the industry to ensure that it leverages on the benefits of the the Nigerian Oil and Gas Content Development Act 2010 to further expand its market.
But, he lamented that despite this initiative, the sector had not been able to take advantage of the provisions of the Act.
He specifically said that soon after the guideline was released to the insurance operators, it became apparent that there was still a yawning gap in the subsector.
Now, according to him, the industry is contemplating an oil and gas pool, following the establishment of an industry committee to explore the option.