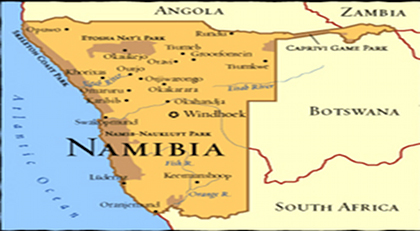 The potential crude oil resources off the coast of Namibia could have a considerable impact on the country's economy, the chief executive officer of Chariot Oil & Gas, Paul Welch, has said.
According to the 'How we made it in Africa', website, Welch said if substantial amounts of oil are found and Namibia continues with its current business friendly policies, the country could be transformed into an economy like Norway.
"It will be a true gem. I think Norway would be probably the best equivalent to what you would expect if Namibia maintains the current path that it is on", Welch said.
He said if the Government's estimates of total potential resources prove to be correct, it would put the country's reserves on par with those of Nigeria.
"The Ministry of Mines and Energy has done a study of offshore Namibia, and they have identified 44 billion barrels of potential oil off the coast, in areas that we have under lease and areas that other companies have under lease," said Welch.
Chariot has identified potential oil resources of 16.1 billion barrels within the areas in which it operates. These are, however, only potential reserves, and until exploration wells are drilled, nothing can be guaranteed.
"Namibia is very much a frontier exploration area that has tremendous potential, but until you have a significant discovery, it is still going to have a large amount of uncertainty associated with it," Welch explained.
Chariot's activities in Namibia since 2007 will hit a significant milestone at the end of this year when the company plans to drill its first exploration well.
Although Welch was reluctant to put a timeframe on when actual full-scale oil production is likely to begin, he said it would probably take about three years from the first discovery.
If Chariot's first exploration well proves to be commercially viable, one could therefore expect production to come on stream in 2015.