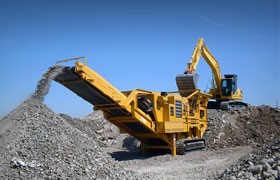 03 September 2012, Sweetcrude, LAFIA, Nasarawa – THE Nasarawa State Government has expressed willingness to partner an American company to exploit the state's abundant solid minerals.
Gov. Umaru Al-Makura made the announcement in Lafia when he received a business delegation from Dallas, USA.
Al-Makura said there were over 114 different solid mineral deposits in the state, ranging from industrial minerals to precious stones that needed to be tapped for the benefit of the people.
He said the state was willing to partner with private entrepreneurs towards the exploration of the mineral deposits, adding that the coming of the American firm to invest in the sector was encouraging.
Al-Makura drew attention to the exploration of two solid minerals, barite, used in the refining of petroleum products and coal.
He said the mining of barites in the state would open up big time business that would benefit the state and service the petroleum industry in the country for exports.
The governor said the coal would be channelled into the provision of thermal energy to boost electricity supply.
He assured the delegation that his administration would support the measure to ensure that the investors got adequate returns on their investments, to develop the state.
Al-Makura said the partnership would create opportunity for local investors and other stakeholders to participate in the ventures, saying "It would further open the state for commercialisation".
Mr Marvin Goosh, Chief Executive Officer of Goosh Companies, said the organisation had been studying business opportunities in Nasarawa State, especially the solid mineral sector for more than three years.
Goosh said the company was prepared to invest, create jobs and import infrastructure that would benefit the people of the state.
"We are here to kick-start your mining development because we have discovered that your state has most of the invaluable underground assets which had remained largely untapped and we are ready to teach you how to benefit from these resources," he said.
Goosh said the company had capacity to show the state how to tap its resources and to compete favourably with oil revenues in about 25 years.