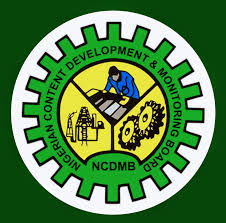 Oritysegbugbemi Omatseyin
Lagos — Poised to broaden host community participation in petroleum industry operations the Nigerian Content Development and Monitoring Board (NCDMB) organised a one-day sensitization workshop for youths of Obunagha, Yenagoa Local Government Area, Bayelsa State, at which two enabling instruments were exhaustively dissected.
The Nigerian Oil and Gas Industry Content Development (NOGICD) Act, 2010, whose key objective is to systematically grow in-country value addition through the development of local capacity and capabilities and by stipulating adequate utilization of local assets, was examined in detail alongside the Community Content Guideline which, as General Manager, Corporate Communications/Zonal Coordination, Dr Ginah O. Ginah, explained, "seeks to integrate host communities into the oil and gas value chain."
"The oil- and gas-producing communities," he emphasized, "should participate to the level of their capacity," and are assured of maximum support by way of funding and training programmes by the NCDMB. He explained that the Nigerian Content Development Fund (NCDF) was specifically established by the Board to help indigenous companies and local contractors and is behind the successes of many indigenous entrepreneurs in the industry.
Expatiating further on the Community Content Guideline, the Corporate Communications boss said oil and gas companies are required "to have project offices in host communities to service operational areas" and that all unskilled jobs should be reserved for indigenes of host communities."
Fifty per cent of semi-skilled job roles and 10 per cent of skilled jobs – engineers, pipefitters, welders and related jobs – are also to be filled by host communities. Even in the procurement of consumables, catering and labour, indigenes have to be given first consideration, he added, while infractions by oil and gas companies could be reported to the NCDMB for necessary action.
Dr Ginah challenged the youth to prepare themselves by acquiring technical skills for employment opportunities that are springing up as a result of several companies attracted to Bayelsa State by the NCDMB. These include Brass Atlantic Refinery in Brass Local Government Area, Azikel Refinery, Gbarain, Yenagoa Local Government Area, Rungas Cylinder Manufacturing Plant at Polaku; Eraskon Nigeria Limited, a lubricating oils blending facility based in Gbarain; Brass Fertiliser Plant, and Brass Shipyard.
Regarding vocational training and skills acquisition, NCDMB's Deputy Manager, Human Capital Development, Mr Augustine Timbiri, highlighted the many opportunities the Board has made available to youths in Bayelsa State and across the entire Niger Delta. These, he pointed out, were in line with objectives of the Human Capital Development (HCD) to build local capacities and capabilities to promote value addition. He said the Board seeks to "Develop a pool of skilled and competent workforce for the oil and gas industry and its service sector."
As the workshop came to a close, the youth expressed profound appreciation to the NCDMB for taking the initiative to visit their community for the enlightenment programme, stating that they had known little of the opportunities for entrepreneurship and skills acquisition that were provided in the presentations. They promised to take advantage of the knowledge and facts given.
Follow us on twitter