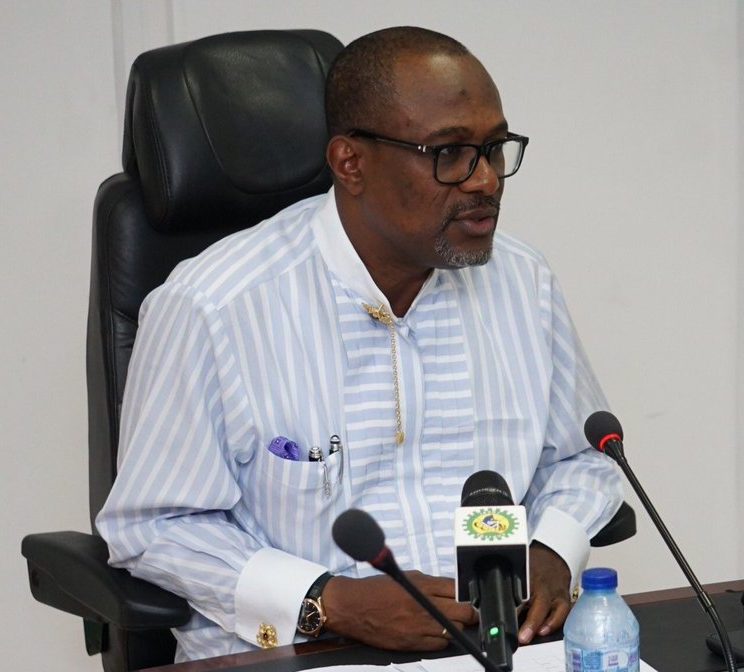 OpeOluwani Akintayo
Lagos — The Nigerian Content Development and Monitoring Board, NCDMB, says it will boost innovation through its $US50,000 Nigerian Oil and Gas Technology, NOGTECH, Hackathon competition.
The Executive Secretary of the board, Mr. Simbi Wabote, stated this at the demo day held in Lagos, where five start-ups showcased their homegrown innovative solutions tailored to solve local problems in the industry and related sectors.
According to him, the NOGTECH Hackathon is NCDMB's efforts at addressing local problems in the Nigerian oil and gas industry.
He said the five winning innovators in the competition would get sustained institutional and financial support from it and other industry stakeholders to enable them to become successful businesses.
The NOGTECH Hackathon was launched in July, 2020, when the NCDMB called on start-ups, capable of solving crucial challenges facing Nigeria's oil and gas industry to apply for its $US50,000 grant.
He said the NCDMB had earlier given $10,000 grant each to the start-ups, namely AirSynQ, Fuel Intellisense, Gricd Mote, Homefort Energy and Kiakia Gas.
With the grants, the start-ups had completed a three-month incubation programme, where they had resources and mentors that helped them identify their pilot clients and markets.
According to a statement issued by the organisation, the NOGTECH Hackathon was launched in July 2020 under the sponsorship of NCDMB and 630 promising start-ups applied, with 15 finalists selected at the end of the screening phase.
It said the 15 groups took part in the three-day Hackathon stage held in September, 2020, where the top five teams were selected.
Wabote said the board would continue to support the five start-ups, using the Nigerian Content Research and Development Council, with membership from relevant organisations, and the $50 million Nigerian Content Research and Development Fund.
According to him, the NCDMB deploys an end-to-end strategy in its projects and will not relent until the innovations are fully deployed and begin to solve societal problems.
He said some of the solutions extended beyond the oil and gas sector and would impact the health sector, community surveillance and the military in their fight against insurgence.
"These are innovative solutions to everyday problems that we face in the country; it is beyond the oil and gas industry," Wabote added.
According to him, the NOGTECH Hackathon initiative promotes research and development, and capacity-building, and constitutes key pillars of NCDMB's mandate and its 10-year strategic roadmap.