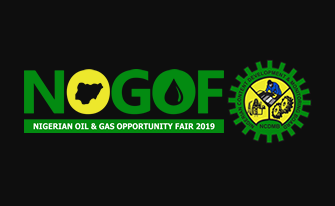 OpeOluwani Akintayo
Lagos — The Nigerian Content and Development Board, NCDMB has said this year's Nigerians Oil & Gas Opportunity Fair will be held virtually.
It made the announcement on Tuesday at a press conference in Lagos.
According to the Board, this year's conference titled 'Leveraging Opportunities And Synegies for Post Pandemic Recovery of The Nigerian Oil And Gas Industry' will be held from 25th of May through 26th.
The 2020 edition of the conference could not hold due to the COVID-19 pandemic that led to a global lockdown and almost zero activities in the oil and gas industry.
While announcing this year's conference (3rd edition), Executive Secretary of the Board, Engr. Simbi Wabote said hosting the NOGOF is aligned to the key thrusts of the Nigerian Oil and Gas Industry Content Development Act 2010, NOGICD Act which has charged the NCDMB to build and support the development of local capacities and capabilities in the Nigerian oil and gas industry.
He added that the conference will foster institutional collaborations, maximise participation of Nigerians in oil and gas activities, link oil and gas sector to other sectors of the economy, and maximise utilisation of Nigerian resources among others benefits.
He said; "We believe the theme of this year's conference is important as it acknowledges the industry wide disruption occasioned by the COVID19 pandemic, and it encourages constructive discussions on recovery and the way forward."
The first and second editions were held in Alwa Ibom and Bayelsa states respectively.
Fair's agenda includes technical and opportunity sessions from various stakeholders, and a virtual tour that will enable networking opportunities to delegates.
There will also be the NOGOF award ceremony in recognition of distinguished industry players by the NCDMB.
Virtual exhibition opportunities for registered organizations to present their activities and products to delegates will also be organised.
"At NCDMB, we are conscious of the need to project Industry opportunities available to stakeholders, especially to investors. To this end, all delegates will receive a copy of the Compendium of Nigerian Content Opportunities in the Oil and Gas Industry 2021. We hope that the Compendium is able to guide the strategy of investors in the Nigerian oil and gas industry," he said.