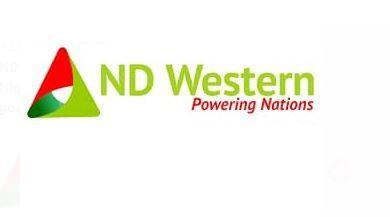 Oritsegbubemi Omatseyin
Lagos — ND Western Women's Network is advocating inclusion and diversity within the workforce and bringing visibility to focus groups whilst developing women for leadership.
ND Western Limited, one of Nigeria's leading indigenous oil and gas exploration companies is leading the charge in women empowerment through the Women's Network founded by its CEO, Mr. Eberechukwu Oji to empower the women staff of the company, an initiative that shows how the energy company to leverage corporate governance to create an enabling environment for women in the workplace.
Mr. Oji was inspired by the need to empower and create opportunities that support, enrich, and inspire ND Western women to a competitively advanced professional and personal level.
Mrs. Nneka Idam is the Head of Corporate Comms and Senior HR Executive at ND Western Limited, she plays a pivotal role in ensuring the Company's human assets, especially women, enjoy an inclusive workplace. "Gender inequality is a year-round topic at NDW, beyond just Women's Month.
The organization ensures that women are given equal opportunities for growth throughout the year, from recruitment and selection to training and development, and strives to create an inclusive workplace. ND Western also emphasizes the importance of providing women with equal opportunities for career growth."
Mrs. Idam further asserted that "truly, women across the world face stereotypes and discrimination but I think it's important for us all as women not to see ourselves as the weaker sex first or automatically accept the bias against us.
"Our work, skills, and attributes should speak for themselves, and we should also aim at reaching the top and filling positions all around and not just what we've been taught to believe is 'suitable for a woman.
"As women, we should see ourselves as important as men. We play a key role in nation building and a fully functional and progressive nation should be all-inclusive, including equal contribution and support from both genders."
Recently, the conversation around women's empowerment, fairness, and equity moved beyond gender inequality – a societal issue that often presents itself in subtle yet damaging forms ranging from unequal pay, disparity in promotions, and sexual harassment.
The importance of gender equity and inclusive corporate governance in today's organizations cannot be overstated. On a global scale, substantial reforms are taking place to empower women while advocating equity in the upper echelons of organizations' leadership.
The ND Western Women's network seeks to continue to make impacts through its four focus areas which include the Individual: Developing each member's leadership potential; the Network: Sharing life experiences & lending support as a group; the Organization: Being a soundboard & drive innovation inward, and the Society: Impacting lives of communities within our operational.