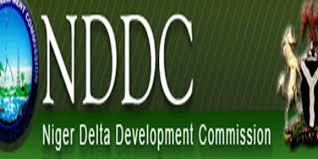 Mkpoikana Udoma
03 October 2017, Sweetcrude, Port Harcourt – The Managing Director of the Niger Delta Development Commission, NDDC, Mr Nsima Ekere, has announced that the Commission is devoting 70 percent of its budget to the completion of on-going projects in the region.
Ekere, who spoke during an interactive meeting with NDDC design and supervising consultants in Port Harcourt, said that only 30 percent of the budget would go into new projects to enable the Commission restructure its over-bloated balance sheet.
The NDDC Chief Executive Officer declared that the Commission was saddled with huge liabilities and thus, efforts were being made to reduce the number of on-going projects.
He told the consultants that henceforth NDDC would insist on using only proper designs on all its projects to ensure quality and timely delivery.
"We have reduced the number of new projects in our budgets to enable us complete on-going ones. We have tried to prioritize them to enable us deliver on the more critical ones.
 "To achieve different results for our projects, we must be prepared to do things differently. We must redefine our standards to globally acceptable standards, and compel our contractors to abide by them. We must, indeed, collectively, reaffirm a commitment to do what is right and proper, at all times."
The NDDC Managing Director affirmed that henceforth designs for projects must be proper and complete before execution, stressing that "the old practice of working from answer to question will no longer obtain in the Commission. We can no longer afford to put the cart before the horse."
He urged the consultants to ensure close supervision of all projects, while insisting on the integrity and professional competence of all those engaged in project monitoring and supervision.
For his part, the NDDC Executive Director of Projects, Engr. Sam Adjogbe, advised the consultants to always work in tandem with the contractors and the Commission's engineers, and urged them to write periodic reports on NDDC projects to avoid allowing things to go wrong before seeking for remedy.
He said, "NDDC project sites should not be turned into battle grounds for contractors and consultants. Consultants and contractors must be in sync with NDDC for effective job delivery."
Speaking on behalf of the participating consultants, Arc. Ezekiel Nya-Etok, commended the new professional spirit being introduced by the current board and management of the NDDC.
He, however, expressed concern over the delays in project completion, putting the blame on the procurement process, which he said was hampering the timely delivery on projects as budgetary provisions were usually not enough to keep consultants on site.