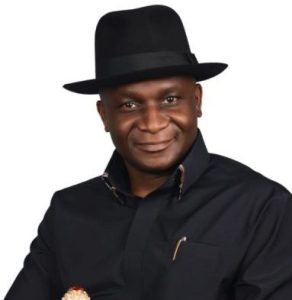 Mkpoikana Udoma
Port Harcourt — The Managing Director of the Niger Delta Development Commission, NDDC, Dr. Samuel Ogbuku says the Commission is focused on deepening partnerships and promoting investments to secure the future of Niger Delta people in the years beyond oil and gas-driven economy.
Ogbuku said partnerships with private sector and development partners would boost the funding for accelerated development in the Niger Delta region.
Speaking recently during an event in Akure, Ondo State, the NDDC boss acknowledged the key role of state governments as stakeholders, noting that the Advisory Committee, made up of governors from NDDC member states, was an important consultative body that ensure collaboration.
He assured that the Commission will ensure synergy with the state governments to reduce waste and inefficiency.
"Thinking beyond oil is not only a pathway to sustain development in the Niger Delta region, but it is also becoming inevitable as the reality of energy transition and global climate crisis continue to stare us in the face.
"We need meaningful engagement of stakeholders to form relevant and sustainable partnerships. That is why, in NDDC, we take time to listen to our stakeholders to know their priorities and ensure that our interventions adequately reflect them."
"We need to be innovative in responding to the fast-changing landscape. The issues confronting us now demand more partnership and collaboration."
Meanwhile, the Acting Governor of Ondo State, Mr. Lucky Aiyedatiwa, has said that the state was targeting $2 billion through investments that would transform the state into an industrial hub.
"The response from potential investors thus far has been highly encouraging, with growing interest in exploring the investment opportunities that Ondo State offers.
"Our previous summit has borne witness to remarkable success stories, illustrating the effectiveness of this platform in attracting investments and fostering economic growth in our State and enormous values to our partners and investors."
Aiyedatiwa said the state had made significant progress in establishing the Ondo seaport project, located in Erruna/Ogboti, Ilaje Local Government Area, nothing that "Port Ondo" has received Federal Executive Council approval, and its development was set to revolutionise trade and industrial growth in the State.
Follow us on twitter