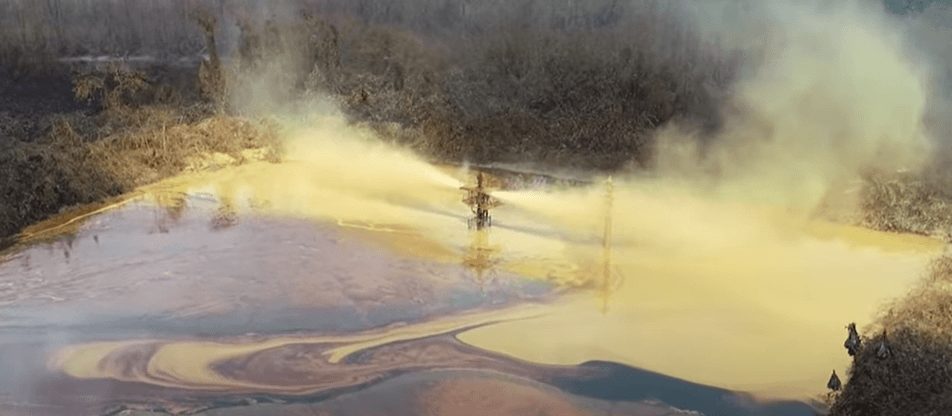 – As investigations begin tomorrow
Mkpoikana Udoma
Port Harcourt — The Federal Government has announced that over 16,200 barrels of crude oil has been recovered from Aiteo Eastern Exploration and Exploration Company's OML29 spill site in Santa Barbara field, Nembe, Bayelsa State.
Equally, the federal government says investigations into the cause of Aiteo's well blowout which lasted for over a month, spewing heavy crude oil and gas into the environment, will resume on Wednesday 22nd December 2021.
The Minister of State for Environment, Mrs. Sharon Ikeazor, disclosed these while visiting the spill incident site in Nembe yesterday.
Ikeazor, assured that the Joint Investigation Visit would be conducted in a transparent manner adding that the Federal Government ensured prompt response from day one of the incident.
The minister noted that NOSDRA had been on the incident site to ensure that the oil leak was contained within the locality to avert further damage to the environment.
She said that from her impressions after the visit that the response to the incident reduced the impact of the environment adding that the JIV report will determine the next course of action.
"If the leak was traced to equipment failure, the victims would be compensated but if it is found to be cause by sabotage, there would be no compensation."
Similarly, the Director-General of NOSDRA, Dr Idris Musa, who accompanied the Minister alongside officials of Aiteo assured that the agency was doing its best to mitigate the resultant pollution.
Musa attributed the calm nature of the Santa Barbra River as being responsible for the high recovery rate of spilled crude, which was largely trapped by booms deployed to reduce spread of leaked crude.
It will be recalled that after Aiteo had reported the spill on November 5th, 2021, officials of NOSDRA had on Nov 6th visited the spill site to ascertain the cause of the leak, but the pressure and intensity of the gas and crude spills hampered the process.
NOSDRA subsequently directed the operator of the oilfield to shut in the leak, but the spills persisted until December 8th 2021, when the leak was eventually plugged.