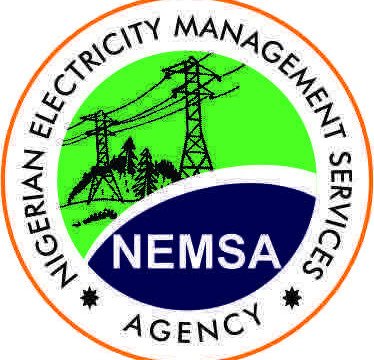 …As Police seal off residence
Oscarline Onwuemenyi
18 October 2017, Sweetcrude, Abuja – The Nigerian Electricity Management Services Agency (NEMSA), has said it is investigating the fire incident at the Asokoro, Abuja residence of the Minister of State for Petroleum Resources, Dr. Emmanuel Ibe Kachikwu.
Part of Kachikwu's residence in one of the high-brow estates in Asokoro got burnt on Sunday due to a suspected electrical fault.
Officials of the Ministry of Petroleum Resources had earlier stated that the fire incident in one of the rooms of the building had nothing to do with sabotage.
However, the Managing Director/Chief Executive Officer, NEMSA, Mr. Peter Ewesor, told journalists at a briefing in Abuja on Tuesday that the agency had visited the house where the fire incident happened to carry out a proper investigation.
He said, "We've gone there and we are working on it. A similar thing happened in the house of the acting director-general of the ICRC and our men went there to investigate the issue. Some of these things when they happen, we don't rush to make any judgment. When you are doing any investigation, you must be sure that this is what actually happened.
"That is why we are working in collaboration with the Fire Service, because many times, once there is a fire somewhere, people conclude that it was caused by electrical faults. But we've found out on many occasions that such incidents were never related to electrical issues."
Meanwhile, security operatives have since sealed up the Asokoro residence of the Minister of State for Petroleum Resources, and restricting movements around his residence since fire outbreak gutted his home Sunday evening.
The minister's house, located in an estate in Asokoro and close to Daar Communications office in the area, has been a no-go area since the outbreak, as security operatives have sealed off the place.
As at yesterday, the place had remained sealed. Some members of Kachikwu's home said losses from the fire outbreak have, so far, been minimal.
Although security personnel and some first responders on the ground at the time of the incident were able to put out the fire, it was, however, learned that it affected the minister's room in the building particularly.
Kachikwu was reportedly not in the room when the fire started.
According to the Director, Press Relations in the Ministry of Petroleum Resources, Mr. Idang Alibi, there was no substantial damage.
"Yes. Yes, I can confirm it happened. There was a minor fire incident but it's nothing to worry about. No life was lost, no one was injured and there was no substantial damage." Alibi said.
The minister has been in the news in the past few weeks, following a leaked petition he wrote to President Muhammadu Buhari where he accused the Group Managing Director of the Nigerian National Petroleum Corporation (NNPC), Maikanti Baru, of insubordination and irregularities in the award of contracts.