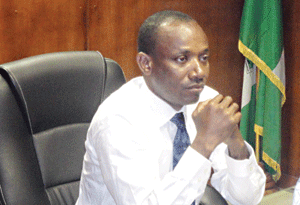 07 August 2012, Sweetcrude, ABUJA – NIGERIAN Electricity Regulatory Commission, NERC, says it is working on putting in place the right financial components for the various categories of electric prepaid meters in the country.
This, it said, has delayed the announcement of new connection fees for the various categories of the prepaid meters, which has, in turn, slowed down the issuance of same by the 11 distribution companies created through the bundling of the Power Holding Company of Nigeria, PHCN.
"The new meter procurement processes have not been finalised as the financial components are still being worked on," Dr Sam Amadi, NERC chairman said.
According to him, the deployment of the new prepaid meters would take a long process and long time, as he further revealed that customers would not even be issued with their meters immediately on payment for the meters.
But, he said the distribution companies would continue the normal issuance of meters to customers that paid before June 1.
Prior to the recent increase in electricity tariff, the official cost of a single phase meter was N25, 000, while three phase meter was sold for N55, 000.
But, under the new electricity tariff regime, which became effective June 1, 2012, all categories of meters are to be obtained free of charge by customers as the real cost of the meters had been factored into the new tariff.
NERC, however, said customers would pay connection fees, which would be less than the market cost of the meters.