28 October 2014, Abuja – The Nigerian Electricity Regulatory Commission has directed the Nigerian Bulk Electricity Trading Company Plc to commence the first electricity Power Purchase Agreement procurement round.
The Chairman, NERC, Dr. Sam Amadi, in a statement on Tuesday evening, said the first PPA procurement round was expected to be undertaken not later than June, 2015.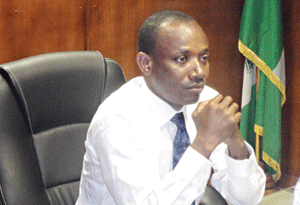 He said, "In accordance with these Regulations, the NBET has been directed by the commission to commence necessary preparation, in collaboration with parties including the System Operator, Market Operator, Transmission Services Provider and the Gas Aggregation Company of Nigeria, for the first electricity Power Purchase Agreement procurement round expected to be undertaken no later than June in 2015."
Amadi said negotiations between the NBET and new entrant Independent Power Plants were also ongoing and the commission expects that final tariff approval would be given and construction would proceed for at least one, possibly two, of these new entrants well before year end 2014.
The NERC chairman said potential investors in the Nigerian Electric Power Sector were expected to adhere strictly to the provisions of NERC Application for Licenses Regulations, 2010 as well as the NERC Regulations for the Procurement of Generation Capacity 2014.
He said the commission was committed to the provision of processes and mechanisms for the effective regulation of the sector and the provision of safe, adequate, reliable and affordable electricity to consumers.
He said, "The commission commits itself to the strict but fair application of this regulation in such a manner as to guarantee that, first, henceforth there shall be guaranteed increases in electrical generation capacity annually contracted for.
"Second, that these new capacities shall be between buyers and sellers who each have the technical, financial and managerial capacity to enter into Power Purchase Agreements; and, third, that these PPAs shall be procured via open, transparent and competitive means designed to guarantee that the tariff paid by the end consumer is reasonable, prudent and cost-effective."
He noted that these regulations were made to ensure that licenses were issued upon the reasonable expectation that the purposes for which licenses were issued were met.
Amadi said, "The background to this necessary (regulations) was the fact that since inception in 2006, the commission had issued over 80 new entrant IPP licenses, of which much less than were being actively developed.
"The regulations came into effect on February 11, 2014 and provide for the processes to be used by a buyer in procuring additional electric generation capacity."
– The Punch