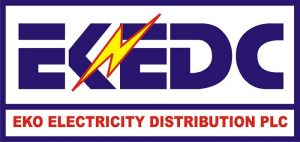 Oscarline Onwuemenyi
03 August 2017, Sweetcrude, Abuja – The Nigerian Electricity Regulatory Commission, NERC, has ordered the Eko Electricity Distribution Company, EKEDC, to attend to the complaints lodged by the FESTAC consumers over the outrageous billing system.
The regulatory body ordered the power distribution company to serve its consumers in the Festac Town area of Lagos with pre-paid meters which had earlier been demanded by consumers in the area following what was described as outrageous bills from the company.
The order comes after residents of the area petitioned the EKEDC Disco officials in the area for disconnecting lines on the electric pole.
The residents of A Close, 312 Road, Festac Town, Lagos, further copied the NERC, Consumer Rights Project, Consumer Protection Council (CPC), and Minister of Power, Works and Housing in the letter which demanded the immediate provision and installation of prepaid meters to solve the problem of exploitation from the electricity distribution company.
Residents in the area stated in the letter that EKEDC was billing a 2-bedroom flat between N15,000 and N20,000 monthly and also accused its officials of harrassing residents with a threat to disconnect them in a plot to further extort and collect bribe.
NERC in response to the petition directed the EKEDC to attend promptly to the demand by the residents.
In the response, NERC said: "Please find forwarded a complaint from a customer within your distribution network and kindly look into the issues raised by the customer with a view to resolving them. "Also revert to the Commission with an update on actions taken to resolve the complaint on or before August 11, 2017."
The reply further highlighted the demands of the residents stating that "all the residents be provided with pre-paid meters henceforth; That your unbearable bills since January 2017 shall be paid by the residents at N3,000 per month, as an average resident in the same locality with pre-paid meter spends about N1500 per month; and provide us with result of "Operation show your electrical appliances" carried out on November 14, 2015, to enable us know how you came about previous bills estimates."
The letter added that, "Sequel to the mass disconnection of the entire "A" Close, 312 Road, Festac Town, Lagos, on account of the residents demand for Pre-Paid meters on July 26, 2017, by your officials, we write to demand that each flat be provided with a pre-paid meter henceforth."