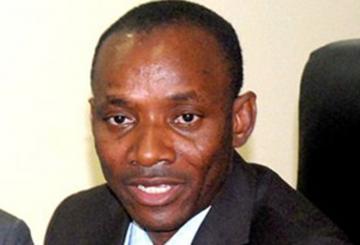 09 September 2015, Abuja – The Nigerian Electricity Regulatory Commission on Tuesday explained why it decided not to allow any increase in electricity tariff for all categories of consumers, which would have commenced in June this year.
According to NERC, one of the reasons is that power supply has not improved as anticipated.
It said that although it had earlier in the year announced that the tariff would rise from June, the decision was put on hold due to the emergence of a new administration.
The commission also explained that a new model for electricity tariff was being put in place by power distribution companies, but stressed that the new rates would be announced after the Discos had completed consultations with their various customers.
The Chairman, NERC, Dr. Sam Amadi, said this on the sidelines of a public hearing on the minor review of the Multi Year Tariff Order 2 at the head office of the commission in Abuja.
Asked when the freeze on the increase in tariff would be lifted, the NERC boss said, "It (tariff increase) was frozen. What that means is that we knew that was the right time but we felt that going by the low level of metering, going by the power supply, that the Discos can forebear. We told the Discos, we know you are entitled to this tariff, but we are asking you not to collect it at this stage until you improve.
"Now the order said six months. Meaning, it will be unfrozen in June. June came and I told you why it wasn't done. Because a new government just took over on the 1st of June and that it will be totally irresponsible to unlock tariff at that stage. Now that we have some stability, we need to move to the next stage."
Amadi noted that a new formula was being worked out, adding that it had yet to be translated to any customer's tariff.
He said, "What the tariff will actually be will await the results of the (Discos') final consultations when they present it to us, because they all have the flexibility to recover within a 10-year period. This is the formula. The actual tariff will be announced by the Discos when they finish their consultations.
"The four indices that are used to determine the distribution tariffs are inflation, exchange rate, capacity and gas price. You have to have a combination of all of them and then you build it to a tariff."
Amadi further said that the fixed charge component of electricity bills could not be tampered with, but stressed that the commission would always protect the interest of consumers as well as provide regulations that would support the business of the operators.
"We are going to make sure that consumers are protected and we are also going to make sure that the industry's revenues are supported," he said.