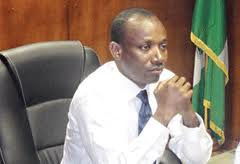 Oscarline Onwuemenyi
20 February 2012, Sweetcrude, ABUJA – The Nigerian Electricity Regulatory Commission (NERC) on Monday warned electricity distribution companies not to charge their customers rates outside what was approved by it last year.
The warning is coming on the heels of increasing number of petitions and complaints received by the Commission that some of the Distribution Companies are cashing in on the recent media reports over planned increase in the electricity tariff and charging their customers rates other than those approved by the Commission.
Reacting to the development, the Chairman, Dr. Sam Amadi said, "No tariff increase has been announced. Chief Executive Officers of distribution companies who collect tariffs beyond what was approved last year are operating in disobedience of the industry's regulations."
"It is an offence to charge rates outside the approved tariff regime. Any erring distribution company will be made to refund its customers money collected in excess of the approved tariffs," Amadi said.
He said that the Commission will not spare any chief executive officer of erring electricity distribution company as applicable sanctions stipulated in the Electric Power Sector Reform Act 2005 will be meted out on those acting in defiance of the Act.
The Chairman said that the Commission was harmonizing submissions made in the course of stakeholders consultations held towards the planned tariff regime, and that the final figures will be announced through the media, to put both the customers and operators on notice.
The existing tariff regime is the last schedule of Multi Year Tariff Order (MYTO I) that was announced last year and will pave way for MYTO II this year. The Multi Year Tariff Order is the model used in calculating prices of electricity. It was introduced in 2008 by the Commission to replace the rule of the thumb practice in determining prices of electricity.