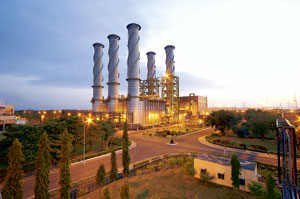 13 December 2011, Vanguard Newspaper Editorial, LAGOS—There is a side to the proposed increase of prices of petroleum products that the Nigerian government glosses over to keep focus on increasing prices next year. This aspect is about electricity, which remains a challenge to living in Nigeria.
Price of petrol attracts different reactions. Economists are at their best explaining that subsidy distorts the economy. They forget that wastes from refineries that never work are worse distortions of the economy. Petrol is too much to be discussed in such constricting terms. It is critical to living in Nigeria, more critical than in other places.
Comparisons that are made between Nigeria and other countries, in relation to the price of fuel, are baseless. No country, of Nigeria's size and vast opportunities, creates the mistakes that have become our way of life. The biggest wastes in Nigeria, outside ricocheting corruption, have links to poor electricity supply.
Every government in the past 24 years has repeated promises about using proceeds from new prices of petroleum products to develop the country. Areas of focus are supposed to be electricity, transportation, water, health services. Government lists its programmes infeasible without increasing price of petrol.
Once it gets the money, government uses it in more consumption. If there had been investments in the critical areas of the economy in the past 24 years, there would have been improved infrastructure. Why ask Nigerians to pay more for fuel, knowing the increase would affect cost of transportation, and there are no alternatives?
More than 20 years ago, campaigns on increase of fuel prices pitched strongly on the provision of mass public transportation (buses, light rails) in urban areas. Nothing has been done about this. This time, government is determined to increase price of petrol, no matter what.
The more telling impact would be on electricity. Most Nigerians generate their own power since electricity is erratic. Nigeria promises to provide more electricity by 2015, there are no firm plans to make this possible, just another promise to replace ones made during the campaigns.
Which government, except ours, makes superfluous promises about a matter as important as electricity? Where are the plants to generate the power? Who would distribute it?
Government has only explanations for the situation. New power stations on which high hopes of improved electricity were based suffer all manners of set backs. If it is not gas supply, it is foreigners who run the plants on their own terms. The conclusion is we have a government that proudly announces Nigeria would remain in darkness for another three years. Personal generators that lessened the burden would be too expensive to operate when petrol prices increase. How are Nigerians supposed to survive this?
Electricity supply is not meant to be resolved. Government's piece meal approach and polices that neglect available resources say so. Why are we fixed on gas when there is coal? Technology to manage pollution from coal is available. Why would we not use coal?
Government setting up new companies that would operate on the same premises as earlier ones that failed is no solution. If government is serious about solutions, it needs to amend some sections of the Constitution for States and organisations to generate electricity and sell to consumers. The same speed used to amend the Constitution for the elections can apply if government realises that without electricity Nigeria cannot attain any meaningful goal.