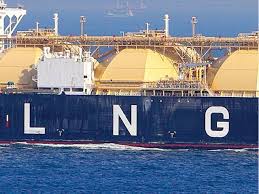 15 August 2018, News Wires — Tough new rules on marine fuel are forcing shipowners to explore liquefied natural gas as a cleaner alternative and ports such as Gibraltar are preparing to offer upgraded refuelling facilities in the shipping industry's biggest shake-up in decades.
From 2020, International Maritime Organization rules will ban ships from using fuels with a sulphur content above 0.5 percent, compared with 3.5 percent now, unless they are equipped to clean up sulphur emissions. This will be enforced by fines levied by the IMO's member states.
Using LNG to power ships instead of heavy fuel oil or the lighter marine gasoil can reduce polluting emissions of nitrogen oxides and sulphur oxides by 90 to 95 percent, according to industry estimates.
The stakes are high. Analysts at Swiss bank UBS estimate that the green shipping market could be worth at least $250 billion (196.5 billion pounds) over the next five years.
To scoop up some that market, the British territory of Gibraltar is in the process of launching an LNG-fuelled power station whose accompanying storage tanks will also be able to be used to refuel cargo ships via barges.
Gibraltar already supplies the most marine fuel of any port in the Mediterranean and aims to do the same with LNG, said Manuel Tirado, chief executive of the Gibraltar Port Authority.
"The GPA's aim is to be the number one LNG bunker port in the Med, however, this is something that will not happen overnight," he told Reuters.
The shipping industry is under pressure to cut its emissions of the main greenhouse gas which causes global warming – carbon dioxide (CO2) – by at least 50 percent by mid-century from 2008 levels, after the IMO agreed on a target in April after years of debate.
Although still a fossil fuel, LNG emits 10 to 20 percent less CO2 than even low-sulphur fuel oil.