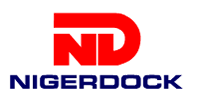 05 July2012, Sweetcrude, LAGOS – WEST Africa's leading oil and gas construction and major marine services company, Niger Dock of Nigeria, has chosen Avaya – a global provider of business collaboration and communications solutions and services – to provide a fully unified communications and networking infrastructure at its headquarters on Snake Island in Lagos.
Replacing its existing legacy technology, Niger Dock will deploy the Avaya Aura Solution for Mid Size Enterprise, in addition to Avaya ERS 4000 and ERS 5000 Networking solutions at the core and edge of its communications network.
Under the arrangement, Avaya Aura for Midsize Enterprise will deliver a complete UC solution to Niger Dock including messaging, conferencing and communications access to mobile and remote workers. The SIP-enabled, single server communications platform will enable Niger Dock to centrally manage all applications, controlling cost and reducing administration time.
Avaya Networking switching products will be deployed to ensure Niger Dock has a highly reliable and fully optimized network able to support its mission critical communications.
"Quality and value are two watchwords that define our approach to business. We recognized in Avaya and its business partners these same qualities and they have given us a solution that fulfills this criteria," said Ekundayo Temidayo, ICT Manager, Niger Dock.
Steve Davey, Information Manager, Niger Dock,added: "In deploying a secure, robust and future proofed communications infrastructure we can be sure that we are operating as efficiently and cost effectively as possible. The Avaya suite of products gives us the right combination of cutting edge technology, security and reliance we need to get our job done."