09 April 2015, Lagos –  Mr Kayode Adebiyi, the National President, Biofuel Farmers Association, said on Thursday that Nigeria could get up to N10 billion annually from the export of Jatropha oil.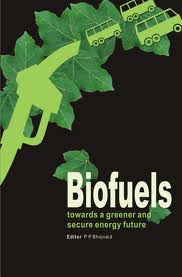 Adebiyi told the News Agency of Nigeria (NAN) in Ibadan that the country could also earn about N5 billion annually from domestic utilisation of the Jatropha bio-crude oil.
"Through the supply of the oil to communication companies and industries for their power diesel alone, one can generate up to N5b billion.
"Just last year, the representative from a Japanese company came to Nigeria to request for 5, 000 metric tones of the oil on monthly basis.
"So it can get up to N10 billion from such a business transaction," he said.
The president urged the Federal Government to pass a bill of 10 per cent inclusion of Jatropha oil into any diesel powered engine including automobile.
"If the bill is enacted, it will encourage consumers to come to the processors and farmers to source for the oil; there will be a flow of fund to the grassroots," he said.
Adebiyi advised the government to direct the Bank of Industries and that of Agriculture to support relevant organizations with funds to produce more biofuel in the country.
"The renewable energy division under the NNPC should be mandated to work on Jatropha and relate with biofuel farmers.
"The government can introduce renewable energy into secondary and tertiary curricula and mandate agric institutions to go into plantation of the crop to create awareness," he said.
Adebiyi, however, noted that his organisation worked tirelessly to create awareness about the Jatropha crop and support farmers in the production.
"We are collaborating with NOA to bring the advantage of the crop to the notice of the public, we do sensitization workshops, outreaches, radio jingles etc.
"But we need support financially to acquire land for planting. We call on the government and wealthy Nigerians to help, through loan or any other form of assistance," he said. (NAN)