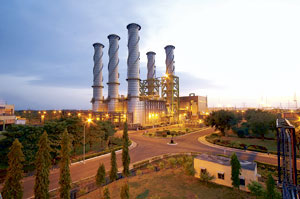 Govt commence distribution of free energy saving bulbs
Oscarline Onwuemenyi
31 May 2012, Sweetcrude, ABUJA – The new electricity tariff structure as indicated in the second Multi-Year Tariff Order (MYTO-2) created by the Nigerian Electricity Regulatory Commission, NERC, which would establish adjustments to the rate of electricity bills paid by consumers across the country, is set to begin today.
The Ministry of Power and NERC have campaigned aggressively for the tariff hike, which they argue would enthrone efficiency and good governance in the Nigerian Electricity Supply Industry (NESI), even as it eliminates waste and guarantees cost-reflective pricing.
At the kick-off of the new tariff regime, Vanguard has learnt, the Minister of Power has promised to distribute for free, energy saving bulbs that allow lower power consumption and consequently lower electricity bills to be paid by the customers.
Four-watt energy saving bulbs, which are said to be safer and reduce health hazards, will be deployed in place of present heavy energy comsuming 40 and 60 watt bulbs.
The Chairman of NERC, Dr. Sam Amadi, noted at a briefing with journalists in Abuja that the new tariff is established to ensure steady power supply and guarantee efficient customer delivery in Nigeria.
According to him, "The tariff is structured to attain cost-reflective pricing that will ensure private sector investment in the generation, distribution and transmission of power in the country. Securing private sector investment will guarantee the desired availability, reliability and stability in electricity supply and efficiency in customer service delivery."
He added that with stable power supply, businesses will thrive and the economy will flourish. "Small and medium scale enterprises will once again have the electricity they need to keep their businesses running. Hairdressers, vulcanizers, barbers and other small-scale enterprises will no longer have to depend on generators while bigger commercial and industrial ventures will considerably reduce their cost of doing business leading to a general reduction in the cost of goods and services," he noted.
Amadi stressed that private sector participation was central to the Power Sector Reform aimed at transforming the sector in line with the NERC's mandate to ensure adequate and affordable electricity to every Nigerian.
He said under the new tariff regime, different classes of consumers will pay different rates applicable to their classes for their electricity supply.
According to him, "Low income earners who use less electricity will pay less than high income earners who consume more electricity. Lifeline consumers (R1) will enjoy the special benefit of not paying a fixed charge for their electricity."
NERC has disclosed plans by the Federal Government to provide the sum of N50 billion as subsidy for electricity consumers in order to reduce the cost of what Nigerians will pay under the new tariff.
He added that, "In order to reduce what most Nigerians will pay under the new tariff, a N50 billion subsidy will be applied to R1, R2 and C1 (small and medium enterprises) customers. R2 customers who constitute the overwhelming majority of consumers will only pay between N11 and N12 instead of the average cost of about N24.
"Under this new tariff, customers do not have to pay to purchase a meter because this cost has been included in their tariff. They only have to pay a minimal fee for connection which is approved by NERC."
The NERC boss further stated that all electricity consumers will be metered within a maximum of 18 months, adding that all disctribution companies (DISCOs) have been asked to submit their meter installation plan to the Commission in order to receive the meter component of the tariff.
"This will address the perennial billing fraud suffered by many electricity consumers through estimated billion. A methodology to ensure accuracy of estimated billing is being designed by NERC to further protect the rights of customers and prevent over-billing while estimated billing is being phased out," Amadi stated.
He added that Customer Complaints Units (CCUs) will now be fully operational in all distribution companies to address all customer complaints.
"Where the CCUs fail, customers can now seek redress at the NERC Forum Offices also to be operational in all electricity distribution offices nationwide. These structures have been put in place to ensure effective and efficient service delivery under the new tariff order," he added.