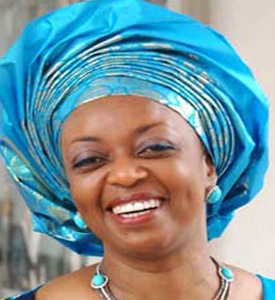 19 August 2013, Abuja – Nigeria's Federal Government has announced the allocation of N70.2bn ($450m) for the improvement of gas infrastructure across the country.
This, it said, was aimed at addressing the gas supply problems, which have led to a sharp reduction in power generation in the country.
The Minister of Power, Prof. Chinedu Nebo, who disclosed this in Abuja, also stated that the Federal Government had sourced for additional $1.47bn from the World Bank, African Development Bank, French Development Bank and the Chinese EXIM Bank for the improvement of the electricity transmission infrastructure.
Nebo spoke on Friday when delegates from the Independent Power Producers Association of Nigeria visited the ministry.
The Federal Government had last week said the proceeds from the sale of the 10 National Independent Power Project plants, amounting to $1.6bn, would be used to finance the Transmission Company of Nigeria.
Nebo also said the ministers of Finance, Petroleum Resources and Power had met last week to deliberate on the gas supply problems.
He said, "Nigeria has enough gas; more than enough; but there are things that have to be put in place and part of this include the right pricing for domestic gas.
"Government is also trying to address gas infrastructure challenges. The first segment is the East-West axis. Government is putting in billions of naira to address that. The next is the South-North, South-South and the North axis. So, there is a gas master plan and soon, the issue of gas will be settled."
On transmission, he said once the Federal Government effectively put the funds allocated for the TCN to use, the country would be able to transmit 10,000 megawatts of electricity.
Nebo said, "We might come up with 10,000MW and might be able to transmit all. That is why a huge sum of what is being realised as proceeds of the sale of the NIPP plants, about $1.6bn, has been set aside to finance transmission.
"In addition, the World Bank is funding (the transmission system) with $800m; the French Development Bank is funding with another $170m to aid transmission. When you look at this, we will say there is a huge investment going on for transmission. We hope with these, we will be able to produce the 10,000MW and at the same time wheel it out for full distribution. I forgot to mention the $500m we got from the Chinese EXIM Bank, still for transmission."
The minister also said President Goodluck Jonathan had approved the inauguration of the Geometric Power Plant in Aba, Abia state.
He added that the government was working to make sure that the Nigerian Bulk Electricity Trader was fully capitalised so as to ensure partial risk guarantee for the IPPs.
– The Punch