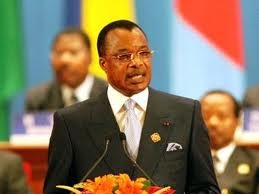 20 August 2012, Sweetcrude,BRAZZAVILLE – NIGERIA and the Reublic of Congo are to form investment collaborations in the oil sector, and in small and medium businesses, according to a recent agreement between the two countries.
The agreement was reached in the presence of the Nigerian Ambassador to the Republic of Congo, Jolaade Victoria Onipede.
The joint efforts, according to Princess Onipede, would also include other extractive industries.
The ambassador, while presenting her letter of credence to President Denis Sasson Nguesso of the Republic of Congo, last week, acknowledged that the two countries shared and faced a wide range of common socio-cultural, economic, political and security aspirations, challenges and threats.