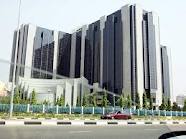 Kunle Kalejaye
02 October 2012, Sweetcrude, LAGOS – AUDIT report conducted by the Nigeria Extractive Industry Transparency Initiative, NEITI, on Nigeria's petroleum industry from 1999-2008 indicated that the Nigerian government earned a total sum of USD269 billion.
NEITI is the national version of the global multi- stakeholders initiative that promotes transparency and accountability in the management of extractive resources with a view to aiding sustainable development with specific target on poverty reduction, elimination of social conflicts and creation of peaceful business environment.
The audit, carried out under the oversight of Professor Assisi Asobie, NEITI's immediate past chairman, also indicated that within this period, USD92 billion was received from oil specific taxes, the sum of USD5 billion from non-oil specific taxes from oil companies while USD172 billion was received from the sales of government equity crude.
However, during the same period, Nigeria lost a total sum of USD2.6 billion due to leakages in the system.
Chairman, National Stakeholders Working Group, NSWG, of NEITI, Mr. Ledum Mitee, who spoke during NEITI's stakeholders' engagement on the Petroleum Industry Bill, PIB in Lagos, said the agency reports also revealed that a whopping sum of $9,890 billion is an outstanding recoverable fund due to the Federal Account from the companies.
According to him "This amount is equivalent to N1, 373 trillion at current exchange rate which is huge enough to wipe out the federal government of Nigeria current fiscal deficit in the 2012 budgets financing. This, no doubt is a significant step in the NEITI efforts and process to promote transparency in the petroleum industry."
Speaking on the PIB, the Executive Secretary of NEITI, Mrs. Zainab Ahmed said the PIB is an important bill expected to drive the reform in the Nigeria oil and gas sector. She explained that the bill will provide a solid foundation for the regulatory, structural, commercial and fiscal frame works for the operation of the oil and gas sector in order to halt the mismanagement, inefficiency and lack of transparency in the sector.
As an agency set up to develop a frame work for transparency and accountability in the Nigeria's extractive industries and to ensure conformity with the principles of Extractive Industries Transparency Initiative, (EITI), Mrs. Zainab said NEITI has legitimate stake in the petroleum industry bill adding that the PIB is an important milestone in the implementation of the Extractive Industries Transparency Initiative in Nigeria.
"We in NEITI believe that the Bill must emerge as a law that respects fair competition, efficiency, professionalism, openness and prudent resource management while promoting investor interest.
NEITI also thinks that financial, physical and governance issues provided in the PIB should be such that citizens of Nigeria will feel the impact of the natural resources," she said.