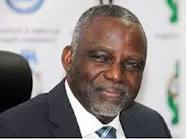 28 May 2012, Sweetcrude, LAGOS – NIGERIA's Power Minister, Prof. Barth Nnaji, says the government has carried out several transmission projects as part of efforts at evacuating more power into the national grid.
He said the the projects were also aimed at ensuring increased power wheeling capacity and system flexibility.
The minister spoke at the weekend at a town hall meeting in Lagos organised by his ministry.
Assuring that the government was addressing the transmission problem bedelling the nation's power sector, Nnaji said the government was equally determined to deal with other issues that are impediments to smooth power flow to the citizens
Two of such projects were recently commissioned in Lagos and Kano. They involved the building of new transformers and transmission sub-stations.
The minister stated that Nigeria was in the process of developing her transmission network and that from July, the transmission network would be private sector-managed. "They will bring in speed, be able to anticipate issues and problems and address them proactively", he said.