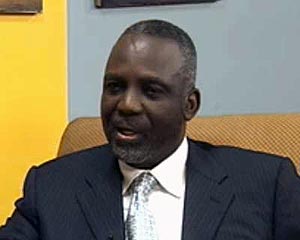 01 January 2011, Sweetcrude, LAGOS – There were indications at the weekend that Nigeria may have failed to achieve its 5,000 megawatts target for electricity generation, a target the goveverment planned to attain by the end of 2011.
As the year drew to a close at the weekend, source at the National Control Centre (NCC), Osogbo, told the News Agency of Nigeria (NAN) in Lagos on Friday that power generation had even dropped further from 4,089.4 to 3, 881 megawatts.
Minister of Power, Prof. Barth Nnaji, had in August said government was exploring various short-term measures to get power generation to 5,000 megawatts by December.
But, a source at the NCC told NAN that the power generation, which stood at 4,089.4 on Thursday evening, had dropped to 3,881 megawatts by Friday morning.
"The current power generation as at Friday morning stood at 3, 881 megawatts as against yesterday (Thursday) night which stood at 4,089.4 megawatts.
"The country's power generation is primarily fluctuating all over, but we cannot hit 5000 megawatts this December,'' the source said.
The source also said some of the country's hydro plants were undergoing overhauling.
The Egbin Power Station, which contributes about 1,080 megawatts into the national grid, has dropped to 800 megawatts and this has adversely affected electricity distribution and supply to customers in the country.
NAN reports that when contacted to confirm the drop in electricity production, Mr. Hussain Labo, Managing Director of PHCN, said, "Please, I don't know anything about generation; I don't want to comment on the power generation.
"You can call the generation section for an update."