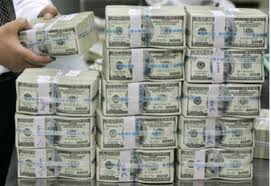 02 September 2016, Lagos Foreign currency inflow into the Nigeria's oil and gas sector – has dropped from the $201.14 million it recorded during the first quarter of 2014 to $8.09 million in the second quarter of 2016.
This was contained in the capital importation by sector report by the National Bureau of Statistics (NBS) yesterday.
Besides, during the period under review, oil production was estimated at 1.69million barrels per day (mbpd), 0.42 million barrels per day lower from production in first Quarter of 2016.
As a result of drop in crude oil production, real growth in the sector was negative at 17.48 per cent in the period under review.
According to the report, servicing sector and production sector recorded the highest capital importation of $130.98 million and $92.62 million respectively.
It stated that in the second quarter of 2016 the value of share capital imported was estimated to be $202.70 million, which as for capital importation as a whole sets the record for the lowest value for the second consecutive quarter.
The report noted that the figure represents a decline of 16.77 per cent relative to the previous quarter, and a decline of 84.17 per cent relative to the same quarter of 2015. This is a smaller year on year decline than in the previous quarter, in which it was 87.41 per cent.
NBS data showed that share capital accounted for 31.32 per cent of total capital imported, less than half its share in the second quarter of 2015 of 70.41 per cent and the lowest level in seven years. Nevertheless, share capital still accounts for a larger proportion of total imported capital than any individual sector.
It noted that for the first time on record, the sector to import the largest amount of capital was servicing, which accounted for $130.98 million, or 20.24 per cent of the total. This follows a large increase relative to both the second quarter of 2015 when the value was $12.83 million, and the previous quarter when the value was $55.05 million. In all previous quarters, the sector to import the most capital had been banking, financing, production or telecommunications.