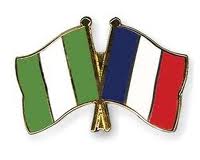 16 May 2012, Sweetcrude, ABUJA — Nigeria has entered into agreements with two French companies for the expansion of its transmission network, valued at about $200 million or N3.14 billion.
Under the agreements, which is said to have the blessing of the French Government, the companies will first undertake the feasibility studies for the transmission upgrade, and thereafter, select and construct a high voltage transmission line and substations.
The Memorandum of Understanding, MoU, for the kick off of the project was signed, yesterday, between the Ministry of Power and two French companies in Abuja.
Minister of Power, Prof. Barth Nnaji and Chief Executive Officer, CEO, Transmission Company of Nigeria, TCN, Mr. Sola Akinniranye, signed on behalf of Nigeria while Mr. Jean Paul Mairesse of the Electricite de France, EDF, and Mr. Jean Philippe Trin of the Enterprise de Transporte et Distribution D'electricity, ETDE, signed on behalf of their companies respectively.
EDF and ETDF will source the funds from their home government to execute specific feasibility studies as well as select a specific project that will help expand the transmission grid.
Transmission glitches have remained the biggest challenge in Nigeria's power delivery system, as the existing 330 and 132 kv network continues to suffer from prolonged and frequent outages, thus underscoring the need for fortification.
A statement by the ministry said "the MoU has been in the works since 2008, when both countries executed a protocol for the development of electrification networks in Nigeria, followed by a series of meetings to determine areas of need for the expansion of Nigeria's transmission grid infrastructure."
Talks on the project were said to have been concluded on November 28, 2011, with the parties agreeing to "execute a partnership agreement for the development of specific power projects in Nigeria."
Nnaji was quoted as saying that the parties shall jointly identify and agree on a specific transmission project within the range of $100 million to $200 million, evaluate the feasibility for the project, and thereafter, select a project for implementation.
"Funds for execution of the projects— the construction of high voltage transmission line and substations that would be undertaken by the contractors— are to come from the French government in the form of a grant," the statement added.
In line with government's local content policy, the French companies are to partner with a Nigerian company, Transnational Energy and Power Systems Ltd, TEPS, for the execution of the project.
The CEO of TEPS, Prince Albert Awofisayo, was quoted as commending the President Goodluck Jonathan administration's commitment to transform the power sector.
"This is a sign of investors growing confidence on the power sector reform. We believe that the Jonathan administration is on the threshold of providing Nigerians with the true dividends of democracy and democratic leadership," he said.