Chris Ochayi
& Caleb Ayansina
16 March 2012, Sweetcrude, ABUJA — NIGERIA'S federal government has signed a N3 billion agreement with the German authorities in the area of renewable energy and promotion of employment in the country.
The agreement was in pursuance to the relationship that had been in existence between the two governments since April 1974 on aspect of technical cooperation, with the German government making available 16.5million Euro (N3.5 billion), as its contribution.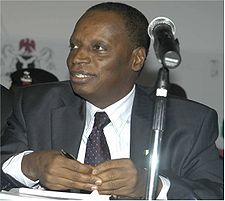 The Minister of National Planning Commission, , signed on behalf of the Federal Government, while Ms Ute Heinbuch, the German Head of Division for the Central/Western Africa and Madagascar, signed on behalf of her country.
At the signing, Usman said Nigeria will work closely with Germany in a bid to tap on the alternative means of energy that Germany has.
"We will be working closely with Germany to tap on their experience in the area of alternative means of renewable energy," Usman said.