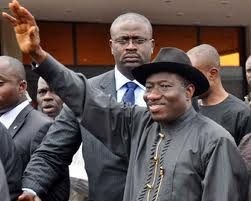 Ben Agande
23 January 2013, Sweetcrude, Abuja — President Goodluck Ebele Jonathan has said that the reforms embarked upon by his administration in the agricultural sector would add 20 million metric tonnes of food to domestic supply and create at least 3.5 million new jobs in agriculture and allied industries by 2015.
The president who made this disclosure at the formal opening of a meeting with members of the Eminent Persons Group on the Transformation of Nigeria's Agricultural Sector, said that objective of these structural and policy reforms was to build on Nigeria's "tremendous natural resources"and reverse the decline in the agricultural sector's productivity which followed the discovery of oil, establish domestic self-sufficiency in food and make the country "a major net exporter of food".
According to the president, "Such a shift will not only reduce the billions of dollars we spend importing basic food items, but will also create millions of jobs, especially for our youth. This shift will also drive agricultural industrialization as more agro-allied enterprises are established to process and add value to local foods for domestic and international markets,".
He emphasised that his Administration was committed to a government-enabled, private sector driven transformation of the nation's agricultural sector in order to change the perception in the country that agriculture is for the never do well.
"Government will continue to support public-private sector partnerships that reduce the costs of doing business in Nigeria especially by providing critical infrastructure such as power, water and roads. This is why my Government is developing Staple Crop Processing Zones as a new framework for attracting the private sector into areas of high food production, to process, and add value to all commodities produced in Nigeria.
"We also recognise the need to accelerate investments in research and development, and take advantage of modern technologies, including bio-technology and ICT technologies that will expand possibilities for our farmers," he noted.
He disclosed that the initiative to transform Nigeria's agricultural sector through the private sector is already paying off with new private sector investments worth about Eight Billion U.S. Dollars now committed to agriculture.
While thanking members of the Eminent Persons Group for their support, President Jonathan said that their contributions to the positive transformation of Nigeria's agricultural sector will not only help to achieve food security for the nation, but will also help to enhance national security by helping to create more new jobs to take millions of unemployed youth off the streets and into productive employment.
Those present at the meeting included the former Secretary-General of the United Nations and current Chairperson of the Alliance for a Green Revolution in Africa, Dr. Kofi Annan, the President of the African Development Bank, Mr. Donald Kaberuka, the President of the International Fund for Agricultural Development, Dr. Kanayo Nwanze, the Chairman of the Del Monte Fresh Produce Inc., Mr, Mohammed Al-Ghazaleh, Mr. Pierre Vandebeeck and Mr. Ides De Willbois among others.
President Jonathan was accompanied on the trip by the Minister of Finance and Coordinating Minister of the Economy, Dr. Ngozi Okonjo-Iweala, the Minister of Agriculture, Dr. Adewunmi Adesina, the Minister of Trade and Investment, Dr. Olusegun Aganga and some Chief Executive Officers of Global Corporations and Nigerian companies.