04 May 2016, Abuja – The federal government is now paying between N12.62 and N12.88 as subsidy for every litre of petrol consumed by Nigerians, the updated pricing template of the Petroleum Products Pricing Regulatory Agency (PPPRA) has shown.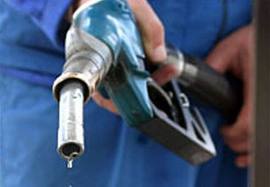 The template, which was released monday by the PPPRA in Abuja, indicates that the gradual rise in subsidy paid to oil marketers for bringing products into Nigeria was necessitated by the recent increase in crude oil price to about $47 a barrel.
This means that for every litre of petrol consumed by Nigerians, the federal government would pay subsidy of N12.88 to the independent markets, while the Nigerian National Petroleum Corporation (NNPC) gets N12.62 for selling below the expected open market price.
The revelation of the federal government's increment in petrol subsidy coincided with the declaration by Vice-President Yemi Osinbajo in Ibadan, the capital of Oyo State, that the administration plans to boost electricity supply to 7,000 megawatts (MW) within the next 18 months.
The vice-president, who also assured Nigerians that the implementation of the 2016 Budget would begin in a matter of days, said in spite of the challenges being faced, the federal government was determined to boost power supply and light up the country.