23 April 2014, Lagos — The Nigerian government has inaugurated the organising committee for this year's Oil and Gas Trade and Investment Forum taking place in Port Harcourt, Rivers State in October.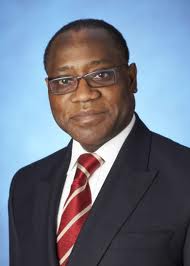 The committee headed by Chidi Ikpechukwu is tasked with the responsibility of attracting more investments in the oil and gas sector.
At the formal inauguration of the committee members, Minister of State for Industry, Trade and Investment, Dr. Samuel Ortom, said the forum, the third in the series, would be held at the Onne Oil and Gas Free Trade Zone from October 30 to 31.
He charged the committee to ensure that this year's forum records more success than the previous ones.
"Considering the importance attached to this forum and the success recorded in the previous editions, particularly with regards to investment drive, the ministry expects the organising committee to work assiduously at ensuring that this year's forum records a better success in the area of attracting more domestic and foreign direct investment to the sector," he said.
Ortom noted that last year's forum recorded over 2 500 participants with about 100 exhibitors. The ministry the Oil and Gas Free Zone Authority received more than 500 investment enquiries.
The minister said considering the importance of the forum, a draft memo by the committee on this year's outcome should be forwarded to the ministry before the end of November.
The draft memo, according to Ortom, will be sent to the Federal Executive Council by December for consideration and approval.
"It is important to note that the Onne Oil and Gas Free Zone is structured and designed to address specific needs and requirements to the advantage of various types of corporate bodies in the oil and gas industry.
"Also worthy of note is the fact that the Onne Oil and Gas Free Zone was established as a tax-free centre for processing, manufacturing and assemblage of goods that encourage acquisition of skills, create jobs, ensure transfer of technology, local content production, enhanced foreign exchange and backward integration to the host country.
"The Federal Government is committed to consolidating the success achieved so far and is poised to support the promotion of the Onne Oil and Gas Free Trade Zone Authority as the new gateway for the oil and gas industry in the region," he said.