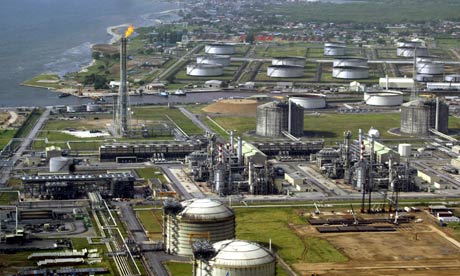 Lagos — The Nigeria LNG Limited, NLNG, says its plant in Bonny, Rivers State is still producing and exporting liquefied natural gas, LNG, despite a force majeure declaration made due to heavy flooding.
The company declared the force majeure earlier this week following the worst flooding in 12 years, saying all of its upstream gas suppliers had declared force majeure.
The company's spokesperson, Andy Odeh, told local television channel Arise TV on Thursday that while the company was still operating, it was "not getting enough gas" due to the impact of the flooding on its suppliers.
He said NLNG would work to protect facilities from future flooding, which he said was worse than usual due in part to climate change.
Reuters reported earlier this week that no NLNG  cargoes had yet been cancelled, and that the force majeure declared by the company was pre-emptive in case the flooding continued for much longer and did impact loadings.
Portugal relies heavily on NLNG gas and oil major Shell, NLNG's largest single offtaker, are at most risk from the outage, according to investment bank Jefferies.
Last year, Portugal got nearly half of its LNG from Nigeria.
NLNG, with a production capacity of 22 million tonnes per annum, said flooding had caused "significant disruption" to its gas supply, but would not say whether it had cancelled cargoes.
"NLNG continues to explore mitigations with its buyers," a spokesperson said in an email.
Nigerian authorities said states including oil and gas producing Rivers, Bayelsa and Delta were at risk of flooding until the end of November.
Flooding caused by heavy rains and a water release from a Cameroonian dam has already killed more than 600 people and destroyed roads and farmland.
Follow us on twitter
.