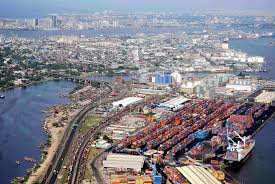 19 May 2014, Lagos – The Federal Government loses $16 billion yearly in the maritime sector  as a result of unfriendly policies which hinder  the smooth clearance of cargo from the ports, a maritime expert has said.
A consultant with Trident Plc,  Mr. Michael Ivenso, said the high level of physical inspection of goods at the ports has led to huge revenue losses to the Federal Government.
He lamented that the dependence on trucks to move goods out of the ports should be addressed.
He spoke at an event titled: "48 hour cargo clearance target at Nigerian Ports" organised by the Nigerian Shippers Council (NSC) in Lagos.
He said: "If you don't fix the transport system, the port will continue to remain a storage area. Nigeria loses $16billion annually for not doing what it ought to do at the port."
Ivenso identified some of the challenges to include shuffling of papers back and forth by Customs, the manual handling of documents and lack of infrastructures to attract the kind of investors the government desires.
The Lagos State Commissioner for Transportation, Mr Kayode Opeifa, said maritime traffic constitutes the biggest headache for the state.
"Congestion in Lagos alone costs $1billion every year. Out of this, maritime traffic causes over 70 percent.
"Tin Can Port alone is 1.65 TEU container units, while at Lekki corridor, we have got 2.7TEU, which will be a challenge eventually."
Opeifa said the state government has resolved to look for an alternative means of transportation which is the rail and water
According to him, the government is developing an alternative route for the movement of people and cargo within the state. The use of badges, he said, would play an important role in the system.
Opeifa said: "How many trailers will evacuate a shipload and how many badges will evacuate a shipload? What will be the cost and benefit to the economy?
"We have put all these in consideration and seriously speaking, we can do it. If there are countries that clear goods within six hours, why can't we do it in 48 hours? I enjoin   all concerned to kindly allow this to happen."
According to him, cargoes are being diverted to Benin Republic as a result of the waiting time of vessels in Nigeria.
– The Nation