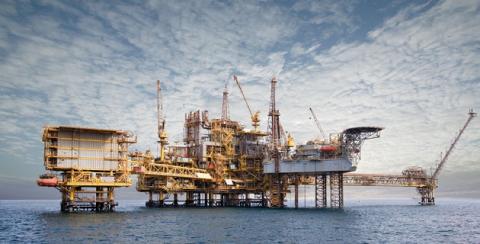 OpeOluwani Akintayo
Lagos — Nigeria lost a total of 7,193,520 barrels of crude oil in July this year to workers' protests, industrial action among others, SweetcrudeReports findings has shown.
Latest figures released by the Nigerian National Petroleum Corporation, NNPC in its September 2021 presentation to the Federation Account Allocation Committee showed that the country had recorded about 39 production shut-in incidents in the said month, leading to the huge loss.
Crude oil at the international market reached $80 shortly last Tuesday.
International crude oil benchmark traded at $80.02 per barrel, its highest since October 2018, as at 12:09PM Nigerian time on Tuesday, before dropping to $78.50 at 11: 51AM on Wednesday.
Further analysis of the corporation's latest industry data by our correspondent on Wednesday showed that community workers' protest, fire incidents, industrial action, among others, led to the production shut-in incidents at various oil wells in July 2021.
Some of the facilities operated by Seplat, Addax, Aiteo, Waltersmith, Energia, Nigeria Agip Oil Company, among others, were affected by the oil production shut-in incidents.
An earlier report by SweetcrudeReports chronicled how Nigeria has been facing many operational and technical problems in the past few months, affecting production of key crudes such as Bonny Light, Escravos, Forcados and Qua Iboe.
The decline was mainly attributed to the issues at Forcados, which slumped to 95,694 bpd in August from 218,196 bpd in July.
Shell Petroleum Development Company had declared force majeure on crude loadings of key export grade Forcados on August 13 due to 'the curtailment of production and suspension of export operations as a result of some oil noticed on the water around the loading buoy.
S&P Global Platts Analytics expects Nigerian crude supply to remain below its OPEC production quotas in coming months due to the disruptions, with a downside risk to 2022 forecast if operational setbacks continue.
The country has the capacity to produce around 2.2 million to 2.3 million bpd of crude and condensate if it wasn't for the OPEC+ cuts.
"With Nigerian crude supply capped below 1.5 million bpd since May, averaging 100,000 bpd below OPEC+ quota, risks are clear to our forecast supply growth from 1.4 million bpd in August to over 1.7 million bpd by year-end," Platts Analytics said in a recent note.
The Analytics also said growing threats by militants to renew attacks on oil infrastructure in the restive Niger Delta also poses a huge concern for Nigeria.
Experts say Nigeria's low crude oil production is as a result of lack of investments and poor management of assets.
"we are either not producing, or when the price crashes, we stopped drilling new wells, repairing old ones," Group Managing Director, Geoplex Drillteq Limited, Mr Wole Ogunsanya said.
"Unless we sustain investment in the upstream oil and gas sub-sector, the amount that we produce will not be sufficient. Subsidy payment now is going to increase because as the price is fixed at N165 per litre, rising crude prices would mean we pay more per litre of fuel imported into the country," he added.
He advised that until Nigeria fixes its refineries and builds more, subsidy payments would continue and it would be subject to the price of crude oil in the international market.
The country's crude oil production had precariously been on the low for months now, even lower than its quota from the OPEC+ cuts.
A report by S&P Global Platts had said the country's production slid to 1.24 million barrels per day last month as a result of lingering disruptions. The OPEC+ allows the country to produce 1.5md/d.
OPEC's data showed outputs went from 1.7mb/d recorded last December, to 1.2mb/d in August.
Data from the National Bureau of Statistics, NBS said Nigeria's crude oil and natural gas sector's contribution to its Gross Domestic Product fell by 24.16 percent in 2020. It dropped from N13.45tn in 2018 to N10.2tn in 2020, signifying a N3.25tn or 24.16 percent decrease.
The sector, however, remained the major contributor to the mining and quarrying sector with a weight of 97.11 percent in 2019. In 2020, the sector's contribution was put at 93.95 percent- decreased by N2.2tn or 17.74 percent.
Data from the Department of Petroleum Resources, DPR says the country's crude and condensate output in August fell by 6.7 percent month on month to an average of 1.53 million bpd. August crude production fell to 1.24 million bpd from 1.32 million bpd in July while condensate output fell to 291,300 bpd from 316,237 bpd.
An OPEC report for the fourth quarter of 2020 said Nigeria's oil and gas industry growth declined by 19.8 percent in the fourth quarter of 2020 compared with the same period in 2019.
The report showed that Nigeria's real GDP grew by 0.1 percent year-on-year in Q4, 2020, following a 3.6 percent contraction in Q3, 2020, which was the first positive quarterly growth in the last three quarters amid the gradual return of economic activities.