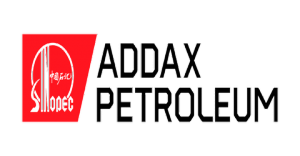 OpeOluwani Akintayo
27 April 2018, Sweetcrude, Lagos – The ongoing indefinite strike by workers of Addax Petroleum Development Nigeria Limited under the umbrella of the Petroleum and Natural Gas Senior Staff Association of Nigeria, PENGASSAN, has entered the 12th day with Nigeria losing 30,000 barrels daily crude oil product as a result of the development.
It emerged on Thursday that the workers were still on strike after SweetcrudeReports' findings showed that the management of the company was yet to assuage their grievances.
The workers began their strike on April 16 over what they termed "some unresolved issues", which allegedly saw the management issue a 'no work no pay' threat to the striking staff members.
The aggrieved workers also alleged impunity on the part of the management in its relationship with workers and its entrenchment of a "culture of contempt and disdain for the association (PENGASSAN)".
When SweetcrudeReports contacted the spokesman for Addax, Mr Kingsley Onoyom, on telephone on Thursday on the latest on the strike and the ongoing negotiation between the association and company management aimed at resolving the crisis, he said he would not comment on the matter.
"There is no comment right now from the management", Onoyom said in a responding text message to SweetcrudeReports' enquiry. 
PENGASSAN's national President, Francis Johnson, also refused commenting after several calls and text messages were sent to his telephone number on Thursday.
PENGASSAN members in Addax had on day-1 of the strike locked out the Senior Vice President/Chief Executive of the company, Mr. Colin Klappa, when he arrived at 32, Ozumba Mbadiwe Avenue, Victoria Island, Lagos office of the company to resume work, forcing him to meet with management staff outside the premises of the company as all entrance to the premises were also put under lock and key by the protesting workers.
The company, which produces 30,000 barrels of oil from its offshore and onshore locations in the Niger Delta, has been experiencing hitch in production since the workers' strike.
The chairman local chapter of PENGASSAN, Chris Ogiewonyi, said workers resorted to the indefinite strike as a result of failed and inconclusive communications between the union and management over alleged "culture of impunity against some of its officials."
Mr. Agwu said the decision to embark on the strike followed the expiration of the ultimatum that the association issued to Mr. Klappa-led management team over the unresolved issues.
"The issues were reiterated by the Zonal Council of the Union on March 28, 2018. We notified management of the complete withdrawal of services of members effective 06.00hrs on Monday, April 16, 2018, for an indefinite time period. It is high time the culture of contempt and disdain for the association was stopped," Mr. Agwu said.