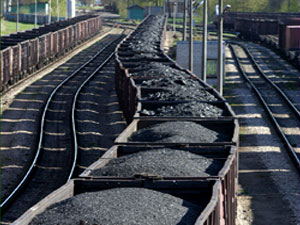 19 August 2014, Lagos – Despite the enormous deposits of coal in the country, Nigeria is not yet reckoned with in the global coal production and consumption, as the Statistical Review of World Energy 2014, made no mention of the country's coal potential.  
According to the Review, coal consumption grew by three percent in 2013, well below the 10-year average of 3.9 percent, but it is still the fastest-growing fossil fuel. It explained that coal's share of global primary energy consumption reached 30.1 percent, the highest since 1970.
Consumption outside the Organisation for Economic Cooperation and Development, OECD countries rose by a below-average 3.7 percent, but still accounted for 89 percent of global growth. China was said to have recorded the weakest absolute growth since 2008, but the country still accounted for 67 percent of global growth. India experienced its second largest volumetric increase on record and accounted for 21 percent of global growth. OECD consumption increased by 1.4 percent, with increases in the United States and Japan offsetting declines in the European Union.
The Review stated that global coal production grew by 0.8 percent, the weakest growth since 2002. Indonesia (+9.4 percent), and Australia (+7.3percent) offset a decline in the US (-3.1 percent), while China (+1.2 percent) recorded the weakest volumetric growth in production since 2000.
Recently, the Minister of Power, Prof. Chinedu Nebo, said the quantity of coal deposit in Nigeria could provide electricity for the nation for the next 20 to 30 years, as he hinted of government's interest in developing the vast coal resources for power generation.
Nebo, who stated this while receiving the Zuma Energy Group led by its Chairman, Mr. Innocent Ezuma, in his office, said that when fully explored, the coal to power initiative would increase the country's power generation capacity, and assist in overcoming the current erratic power supply.
According to him, the President Goodluck Jonathan's administration is passionate about the coal-to-power project as "Nigeria cannot depend solely on the thermal and hydro sources of power."
The minister gave the assurance that the government would put in place a suitable framework for the power purchase agreement, PPA, and partial risk guarantee, PRG. He also said that the African Development Bank, AfBD, had indicated interest in the provision of PRG for the coal to power project.
Coal is found in the Central and South East regions of the country. It is estimated that the two regions have a total of 396 million metric tonnes, and total recoverable coal of 209.43 million tonnes, while the unproven reserves are estimated to be in the region of 1,134 million tonnes.
– Vanguard