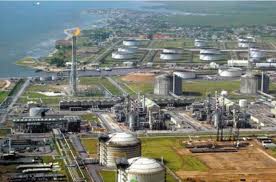 1 December 2011, Sweetcrude, Lagos – The Nigerian government plans to raise the nation's crude oil production to three million barrels per day from the current average of about 2.5 million bpd by 2015, Reuters reports.
Minister of Petroleum, Mrs. Diezani Alison-Madueke, told reporters at an investors' conference in Lagos on Wednesday that Nigeria also plans to build three new refineries of 445,000 bpd capacity.
"Our aspiration is to increase crude oil reserves to at least 40 billion barrels and production of three million barrels per day respectively by 2015," the minister said.
The Nigerian government had initially set a target of achieving 40 billion barrels reserves and three million barrels per day production by 2010, but the goal could not be attained because of the Niger Delta crisis and declining investments by oil firms.
But, Total's deepwater Usan field, billed to come on stream in early 2012, is expected to take Nigeria close to achieving the 2015 dream.
Alison-Madueke also said the Petroleum Industry Bill might have to be re-presented to the National Assembly by the Presidency to ensure that the correct version was worked upon by the legislators and subsequently passed.
Oil multinationals operating in the country are also holding back crucial investments because of the non-passage of the bill.
The Head of Africa Research, Standard Chartered Bank, Ms. Razia Khan, said: "While the stated intent to increase oil production and increase reserves is positive, market participants will justifiably question how much progress is actually likely.
"The fact is, the longer the regulatory uncertainty of a PIB in equally uncertain form hovers over the industry, the greater the likelihood that crucial investment – even to sustain Nigeria's current production – is delayed."
Despite holding the world's seventh-largest gas reserves and pumping over two million barrels per day of crude oil, Nigeria only produces enough electricity to power a medium-sized European city and has to import almost all of its refined fuel needs.
The country's four refineries have a theoretical combined capacity of 445,000 bpd, but have been working at minimum levels for years, except for one that is at around 60 per cent capacity, according to industry sources.
They are the Warri refinery with 125,000 bpd capacity; the old and new Port Harcourt refineries with combined capacity for 210,000 bpd, and the 110,000 bpd Kaduna refinery.