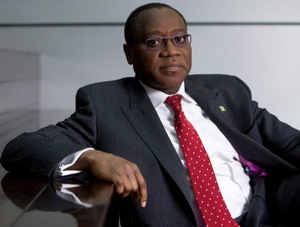 16 July 2013, Makurdi – Nigeria has been rated by the United Nations Conference on Trade and Development, UNCTAD, as the biggest beneficiary of foreign direct investment in Africa with over $7billion worth of foreign investments inflow in 2012.
The country was also adjudged by the world body as the best destination for foreign investments in the continent.
Minister of State for Trade and Investment, Dr. Samuel Ortom, who disclosed this in an interview in Makurdi, noted that the country had in the last two years led other African countries in the UNCTAD rating in the inflow of investments in all sectors of the nation's economy.
According to the minister, "Foreign investors are becoming even more interested in investing in the Nigerian economy, which undoubtedly is a function of President Jonathan's commitment to the transformation agenda, which he has executed with all diligence."
The president has seized the initiative to take this country to the next level of development; we must all key into that vision and support the initiative.
"Because the presidential initiative has already started paying off, according to UNCTAD, for the second year running, Nigeria is leading other African countries in the inflow of foreign direct investment, which as at the end of 2012, was put at over $7billion.
"It is a clear indication that Nigeria's economy has picked up.Government on its part has also put in place a strategic plan of action known as the Nigeria Industrial Development Plan.
"This plan would anchor the totality of the country's industrial development in the next four years and by so doing; go a long way in shaping and directing the industrialisation of the country. We're making great progress, I can assure you," he said.
– Peter Duru, Vanguard.